Ailing President Leaves Gabon Wondering Who's Running the Show
(Bloomberg) -- President Ali Bongo's health problems have many Gabonese wondering who is in charge of the central African nation, a former prime minister said.
"Gabon is in troubled waters," Raymond Ndong Sima, who served as prime minister from 2012 to 2014, said by phone. "It's not only bad internally -- even externally the health of the president is a cause of concern because investors are afraid to invest. Honestly, no one knows who is really running the country."
Bongo suffered a stroke almost a year ago while attending a conference in Saudi Arabia and spent months abroad to recover before returning to the capital, Libreville, in March. The presidency initially maintained he was absent from the country because he was severely fatigued.
His few public appearances since then have fueled widespread speculation that the stroke inflicted lasting damage and that people in his entourage have seized control. Opposition activists want a court to help determine whether he's fit to rule, but hearings have been delayed.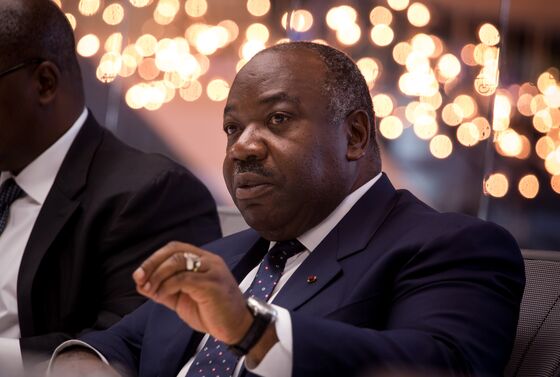 Bongo's office said this week that he's fine and in the process of regaining his "full physical capabilities." The 60-year-old leader used a cane to attend independence day celebrations last week, walking slowly and with apparent difficulty.
"Our president is required to be strong physically and mentally, but what we saw during the national day plunged the country into greater uncertainties," Sima said.
Bongo has since traveled to London, where he's been hospitalized, two people familiar with the matter said Sept. 2. The people asked not to be identified because they weren't authorized to speak publicly about the matter.
Gabon's presidency has dismissed the report as "fake news" in a statement posted on Twitter, saying Bongo is in London on a private visit and has undergone routine medical checks.
Ali Bongo assumed power in 2009 after disputed elections that were held months after his father, Omar Bongo, died in office. Omar Bongo was Africa's longest-serving head of state at the time of his death from cancer in a hospital in Barcelona. Gabon's government had initially said he'd flown to Spain to rest.
Ali Bongo "brought in a different spirit than that of his father but unfortunately his health seems to have halted that trajectory," Sima said. "We want the president to get well fast and come back to the country. No right-thinking Gabonese was happy at seeing the state the president is currently in."