Ford Puts Onus on Kavanaugh With Gripping Account of Assault
(Bloomberg) -- Christine Blasey Ford said the alleged assault by Supreme Court nominee Brett Kavanaugh had been "seared into her memory." On Thursday, her story was seared into the American political consciousness.
Thursday's proceedings didn't do much to change the nature of the accusations, the fact no corroborating evidence or testimony has been presented, or that Kavanaugh has steadfastly and unwaveringly denied any such incident occurred.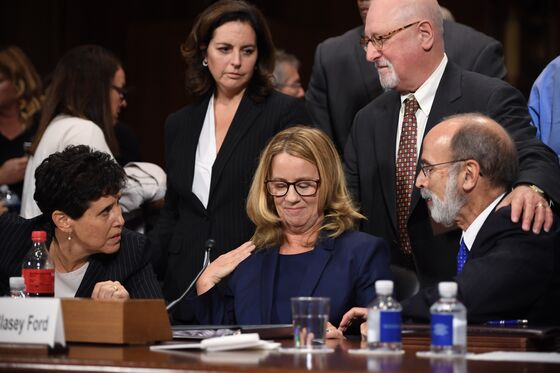 But it did serve to put a human face behind the allegations. And in doing so, the proceedings accelerated what has become a slow-motion political disaster for President Donald Trump and congressional Republicans, who in their push to alter the ideology of the Supreme Court for a generation have instead gambled their credibility with a generation of women and millennials.
The early verdict -- on social media, television networks, and offices around the country tuned in to the hearing -- was Ford's testimony was powerful and believable. The vivid, specific and heartbreaking account invited stark contrast to the angry bickering over Senate rules and procedures by the lawmakers at the dais, or the preemptive dismissal of her account by Trump.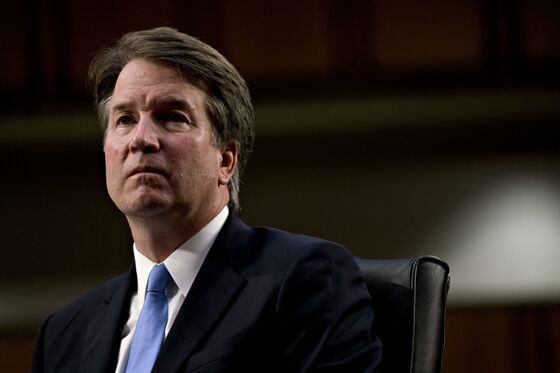 Kavanaugh will get a chance to rebut her accusation later today. His nomination already was on shaky ground heading into today's hearing, as two other women have stepped forward with sex-assault accusations. He will have an uphill climb to convince senators that it was another boy who attacked Ford. She said no fewer than a dozen times she was certain he had committed the assault.
Follow the TOPLive blog for real-time coverage.
In her appearance before the Senate Judiciary Committee, Ford said she was terrified, yet sounded assured.
She told of being afraid she would die as she was pinned to a bed, her mouth covered to keep her from screaming. The sickening laughter from her attacker and his friend as she struggled to break free. And horror and claustrophobia she feels decades later -- so terrible that she asked that a second front door be installed on her California home.
"In explaining why I wanted to have a second front door, I described the assault in detail," she said. "I recall saying that the boy who assaulted me could someday be on the U.S. Supreme Court and spoke a bit about his background. My husband recalls that I named my attacker as Brett Kavanaugh."
She sheepishly explained that her husband patiently went along with the request.
"Our house does not look aesthetically pleasing from the curb," she added.
Even senior Republicans conceded publicly that her testimony had been compelling -- while managing to also reinforce a narrative they lacked sensitivity to women.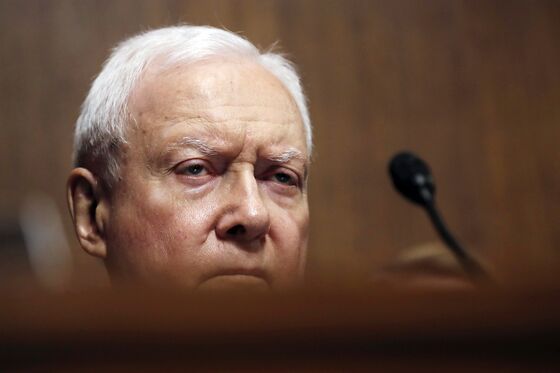 "It's too early to make those kinds of determinations, but she's a good witness," said Senator Orrin Hatch, a Utah Republican. "Articulate. She's an attractive person."
Hatch spokesman Matt Whitlock later tweeted the lawmaker uses the word "attractive" to "describe personalities, not appearances."
Inside the White House, multiple officials speaking on the condition of anonymity conceded that Ford appeared credible while stressing that she had demonstrated her memory gaps surrounding the incident. The president said in a news conference Wednesday that he didn't believe Ford's accusation, but signaled he might be swayed by her testimony and reevaluate his decision to stick with Kavanaugh.
Still, administration officials remained hopeful that the lack of new and damning evidence against Kavanaugh, paired with Ford's concessions that she did not fully remember the day of her attack, would provide swing Republican senators enough cover to push through with the nomination. The GOP can only afford one defection to secure Kavanaugh's confirmation.
Republicans have spoken of taking a committee vote as early as Friday, setting up a floor vote on the nomination early next week. Majority Leader Mitch McConnell, a Kentucky Republican, guaranteed the nomination would come to the Senate floor.
Such a move after Thursday's testimony would only lay bare the cold political calculus, and leave no good answers to questions opponents are certain to raise for years: how Republicans could say they are taking the allegations seriously, yet refuse to order an FBI investigation or subpoena other potential witnesses. Or why the Senate wasn't hearing from other women who shared similar stories of sexual misconduct by Kavanaugh during drunken parties.
The gambit by Senate Republicans to hire veteran Arizona prosecutor Rachel Mitchell also didn't appear to pay dividends.
Mitchell's questioning shielded the all-male Republicans on the Judiciary Committee from the uncomfortable job of personally seeking to impeach Ford's testimony. But her methodical approach didn't produce blockbuster revelations. Few observers not already committed to Kavanaugh were likely to be swayed by news that Ford's fear of flying didn't prevent her from vacationing in Hawaii, nor by disclosure that a polygraph test affirming her testimony came shortly after her grandmother's funeral.
Barring something unexpected in the afternoon session with Kavanaugh, Republicans will have to decide whether to push forward, and how such action will be interpreted by a nation watching intently -- and heading to the polls in just two months for a referendum on GOP governance. Senator Lindsey Graham, a South Carolina Republican who in recent months has vocally aligned himself behind Trump, said he was ready to continue moving forward with a Friday vote.
"This is not an emotional decision," Graham said.