A Subject Too Toxic for Sweden's Election Has Some CEOs Worried
(Bloomberg) -- Sweden has a chronic housing shortage in its cities, but one of the hottest economic topics of recent years is proving too toxic for politicians to take up ahead of the Sept. 9 election.
Some of the country's best known business leaders are now voicing concern. The chief executive officer of Ericsson AB, Borje Ekholm, recently said that a key hurdle to recruiting and relocating people is finding somewhere for them to live.
"We are impacted by the strained housing situation and would like to see solutions to that," Ekholm said. "When we bring someone from our global organization to work in Sweden it's not easy to rent somewhere in the city. So we would need to see a well-functioning housing market."
What's more, Sweden's generous immigration policy -- with about 600,000 migrants entering the country in the past five years -- has exacerbated the housing shortage.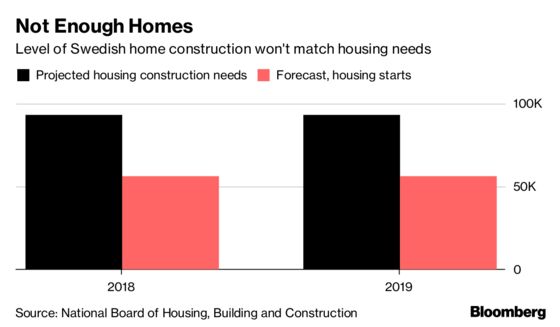 Sweden's housing market dominated news headlines before the country swung into election mode. Ultra-low interest rates fueled property prices, forcing people to borrow more to keep up. In the capital Stockholm, households with new mortgages now owe their banks more than five times their incomes, on average. But as the country braces for an unusually contentious election, politicians have avoided discussing the measures that many economists say are needed.
Fredrik NG Andersson, an associate professor at Lund University, says it's problematic that the leaders of Sweden's main political parties have so far refused to tell voters what they're planning to do.
"You need to talk about what you're going to do before the election," he said. "Otherwise you have a democratic problem."
What the Politicians Have Said About Housing
The two biggest parties -- the Social Democrats and the Moderates -- haven't given a clear policy proposal on housing-related taxes.
In the Alliance bloc that the Moderate Party leads, three of four parties say they want to ease amortization requirements. But the Moderates say broader talks are needed before any decision is made.
When it comes to construction, the Social Democrats want to continue subsidizing parts of the rental market, but the Alliance wants to ease regulation. 
Neither the Moderates nor the Social Democrats have been willing to discuss a potential phase-out of tax deductions on mortgage interest payments.
On Friday, the Social Democrats proposed a crackdown on trading rental contracts for both sellers and buyers.
Sweden's property market boom came to an abrupt halt last autumn, when prices slumped the most since 2008. Though things have since stabilized, prices are still down about 5 percent year-on-year.
Meanwhile, Swedes' high debt burdens have left them vulnerable to rate increases, which the central bank has signaled may start before the end of the year. The bank has repeatedly urged parliament to take steps to address the imbalances before it's too late.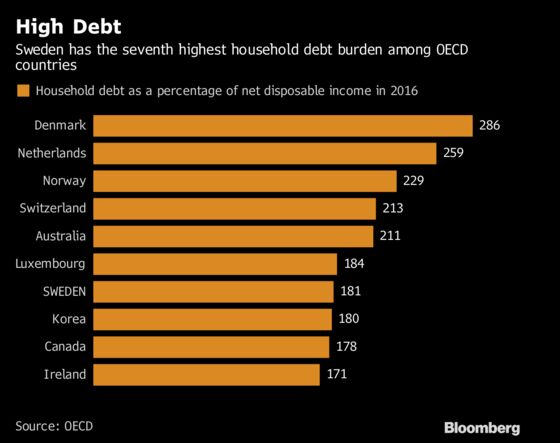 Read more about expectations for when the Riksbank will hike rates
Sweden's central bank is expected to start raising its interest rate later this year. Andersson at Lund University says that "even small rate increases may create problems." And "that's something that risks becoming dangerous," he said.