Charges of Misspent Oil Money Furthers Blockade in Libya
A delayed audit of Libya's central bank is now contributing to a devastating oil blockade, the latest twist to a regional proxy war launched by Libyan military commander Khalifa Haftar against the United Nations-backed government in Tripoli.
Haftar's forces, who blockaded oil fields and ports in January, essentially shutting down production in Africa's largest holder of oil reserves, on Saturday announced the closure would continue until a list of demands are met. High among them is an audit of the central bank, which they accuse of misappropriating funds and contributing to an unequal distribution of revenues.
Western and Arab diplomats who'd been involved in the negotiations to lift the oil blockade say the audit of the bank is a new twist that wasn't originally one of Haftar's conditions. But it underlines how a war ostensibly launched by Haftar to fight "terrorism" in April 2019, drawing in military intervention by Turkey, the UAE and state-linked Russian mercenaries, has all along been about control of the country's wealth -- the billions of dollars in annual oil revenues that end up with the central bank.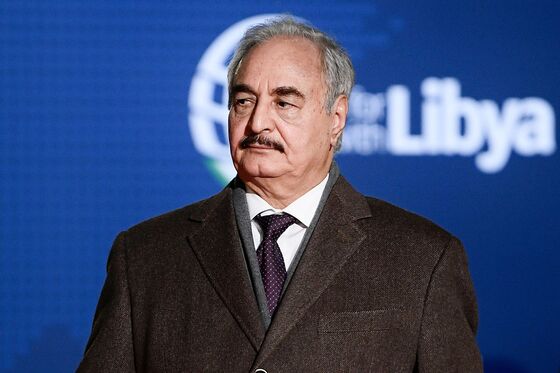 The announcement, coming a day after U.S. and UN mediation to lift the blockade appeared to have succeeded, could provide Turkey pretext to back an offensive by the Tripoli-based government into eastern Libya and its oil fields and ports, diplomats say. Egypt, which neighbors Libya and backs Haftar along with Russia and the UAE, has threatened to send in its military if Turkey attacks.
In demanding the audit, Haftar is in rare agreement with his opponents in the Tripoli-based government and the international community who accuse the bank's Governor Sadiq Al-Kabir of obstructing it. Kabir and the central bank have repeatedly denied they're blocking the audit.
Due to be conducted by London-based Deloitte, the audit -- initially requested in 2018 -- has been delayed to the point that some European countries have raised the possibility of imposing sanctions against Kabir, officials told Bloomberg. Last week, the United Nations Secretary General Antonio Guterres accused unnamed "key national officials" of blocking progress and told the Security Council it should take action. The U.S. has also condemned what it called "the illegal obstruction of the long-overdue audit of the banking sector."
A senior Western diplomat said there were informal discussions in European capitals about whether to sanction Kabir if the audit didn't go through, on the grounds that the hold-up is fueling the conflict.
Prime Minister Fayez Al-Sarraj, who heads the internationally-recognized government in Tripoli, had initially demanded the audit. Kabir's control over letters of credit issued to businessmen to import goods makes it difficult for Sarraj and his government to plan economic policy. Sarraj is seeking Kabir's ouster through a bank board meeting, but with the bank divided between the east and the west, it hasn't been able to meet, leaving Kabir in charge.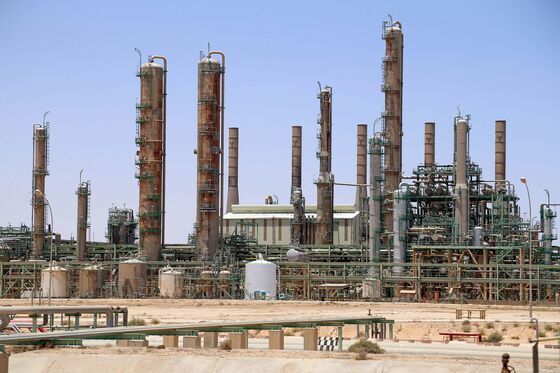 "He has pretty much exclusive control of state coffers, and he's been a very problematic partner for everyone," said Wolfram Lacher, a Libya expert with the German SWP think tank.
Another shared Western and Haftar demand, subduing powerful militias in Tripoli that profited from a parallel currency market, also hinges partly on reforming the central bank, Tripoli-based Interior Minister Fathi Bashagha told Bloomberg.
"If there are reforms in the central bank, and economic reforms and fuel subsidies, and there's one exchange rate, these militias will not be able to exploit the parallel market," he said.
The central bank released a statement last week denying that it was holding up the audit. Privately, Kabir sent a letter to UN acting envoy Stephanie Williams, copying in Western ambassadors and Libya's UN representative, to insist after a phone call with Britain's ambassador that he wasn't stalling.
But he acknowledged in the July 7 letter seen by Bloomberg that a $4.8 million finance ministry check meant to pay for the audit had been sent to the Libyan Auditing Bureau for review. Three Western officials said that review was unnecessary according to regulations and was intended to create delays, especially after a Libyan legal ruling supporting the audit. Williams accused the Libyan Audit Bureau in April of obstructing the process.
A central bank official told Bloomberg that Kabir has welcomed the audit all along, and Kabir had said in an interview in December that he'd be willing to step down if the legal requirements were met and warned against using the central bank as a political bargaining chip.
The National Oil Corporation, backed by the UN Libya mission and the U.S., had proposed revenues be collected in an NOC account and frozen for four months while a mechanism to distribute the petrodollars is worked out. Haftar and his backers had wanted an agreement on dividing the funds now, diplomats involved in the negotiations said. After calls between U.S. officials and Haftar, and high-level talks between the U.S. and the UAE, it seemed that Haftar and his backers gave in, and the NOC was informed it could lift force majeure nationwide.
It was forced to reimpose it two days later after the LNA's announcement that the blockade would continue.
In its statement on Sunday, the U.S. embassy blamed "foreign capitals" for the announcement and warned of sanctions on "those who undermine Libya's economy and cling to military escalation"--an apparent refernce to both Haftar and the Tripoli officials holding up the audit.