Sudan's Bashir Steps Down as Ruling Party Head Amid Protests
(Bloomberg) -- Sudanese President Omar al-Bashir stepped down as chairman of the ruling party after more than two months of anti-government protests rocked the North African nation.
The former governor of Northern Kordofan state, Ahmed Haroun, will be the acting chief of the National Congress Party until it chooses a successor, it said Friday in a statement. Like al-Bashir, Haroun is wanted by the International Criminal Court for alleged war crimes in the western region of Darfur.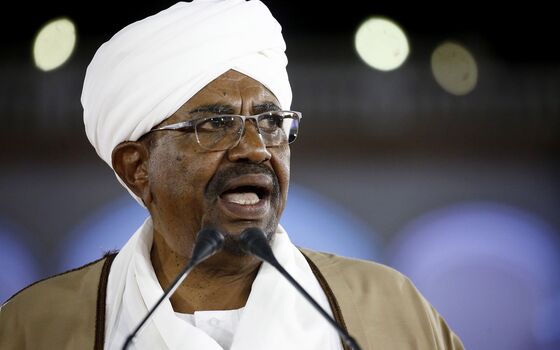 The NCP said al-Bashir's decision to leave the post would fulfill his wish "to be a national president and stand apart from any political party."
Sudan has been hit since mid-December by demonstrations against rising living costs that developed into calls for al-Bashir, 75, to step down. Dozens of people have been killed in the unrest, which has posed the biggest challenge to his rule since he seized power in a 1989 Islamist-backed coup.