U.K. Public Services Aren't Ready for Messy Brexit, London Mayor Says
(Bloomberg) -- Some of the U.K.'s most vital public services aren't prepared for worst-case scenarios if the the country leaves the European Union without a deal, according to the Mayor of London
Sadiq Khan will chair a special advisory group meeting on Friday to review contingency plans in the event of a no-deal Brexit, with chiefs of emergency services, Britain's National Health Service, and other city officials expected to attend.
"The threat of us leaving the EU with no deal whatsoever is still there," Khan said in an interview on the sidelines of the London Business Awards on Thursday evening. He said the police force and NHS are two key areas of concern.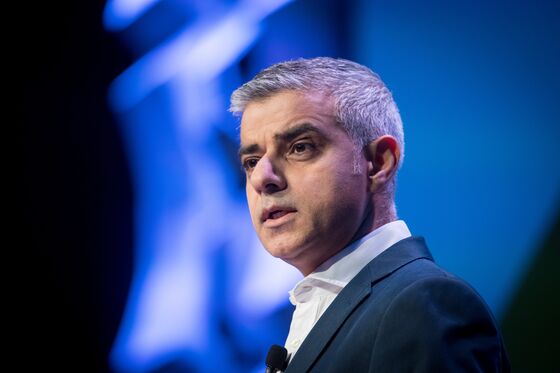 "We currently have very small storage capacities for certain medicines that have a short shelf life and we don't have large enough refrigeration capacity," he said.
For the police, there is is the risk that an arresting office loses access to data about suspects wanted by other European countries, he said.
Britain's departure from the European Union is scheduled to take place later this month, and emergency services are one of a multitude of issues officials are racing to prepare for. Keeping the English capital attractive to overseas investors and entrepreneurs is another.
A study published Friday based in part on findings by advisory firm GP Bullhound, and compiled by the city's official lobbying arm, London & Partners, concluded that the British capital attracted more foreign investment in 2018 than any other European city.
Khan was more upbeat about this trend continuing even in the event of a no-deal Brexit.
"If we do leave the EU, our underlying strengths will still be here," he said, adding that London continue to be a breeding ground for successful tech and science entrepreneurs. "We've still got some of the best universities in the world."