Trump Says Women Want Kavanaugh Confirmation to Move Forward
(Bloomberg) -- President Donald Trump called on his supporters to get behind his Supreme Court nominee Brett Kavanaugh, saying women in particular support the confirmation, which has been marred by allegations he sexually assaulted a woman when they were both in high school.
"We have to fight for him," Trump said Friday night at a rally in Springfield, Missouri. "And by the way, women are for that more than anyone would understand."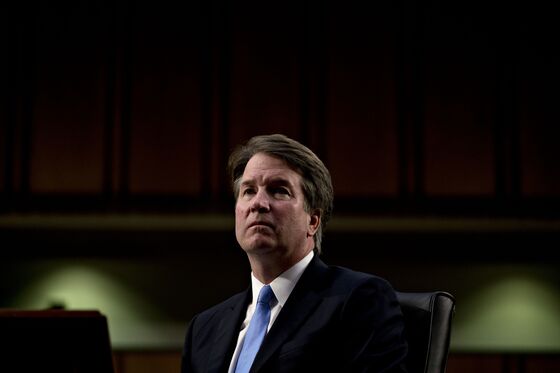 Trump's comments come as Republicans face intense pressure to consider the allegations in a way that doesn't turn women and independents away from the party while moving the nomination forward as quickly as possible, as Trump and other GOP leaders want.
But after days of restraint in which the president backed his nominee while also saying the accuser, Christine Blasey Ford, should be heard, Trump lashed out at her on Friday morning.
"I have no doubt that, if the attack on Dr. Ford was as bad as she says, charges would have been immediately filed with local Law Enforcement Authorities by either her or her loving parents," Trump tweeted on Friday. "I ask that she bring those filings forward so that we can learn date, time, and place!"
Ford, a California college professor, has accused Kavanaugh of attacking her at a house party in the early 1980s. She has said she didn't tell anyone about the alleged assault at the time. Her lawyer is asking the Senate Judiciary Committee to delay a hearing on her claims planned for Monday until Thursday, and to take testimony from witnesses in addition to Ford and Kavanaugh, who strongly denies that any such attack occurred.
Senator Chuck Grassley, chairman of the Judiciary Committee, threatened Friday to hold a vote Monday unless Ford agrees to terms for her testimony by Friday night.