Probe of FEMA Head Cites Improper Vehicle Use for Trips Home
(Bloomberg) -- Federal Emergency Management Agency Brock Long will reimburse the government after an internal inquiry found he'd used government vehicles to travel between Washington and his home in North Carolina "without proper authorization."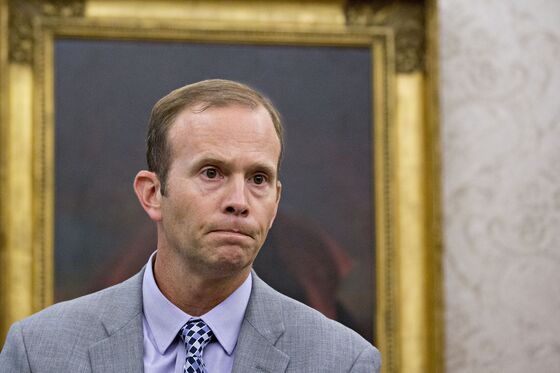 Homeland Security Secretary Kirstjen Nielsen, announced the conclusion Friday night, which appeared to save Long's job for now. In a statement, Nielsen said she'd directed the Department of Homeland Security and FEMA to review its policies for using government vehicles.
The DHS Inspector General's inquiry of Long's use of government vehicles, first reported last week as Hurricane Florence took aim at the Mid-Atlantic coast, raised questions about whether he could be forced out at the height of storm season.
"In April of this year, FEMA corrected the long-standing practice and eliminated unauthorized work-to-home transportation" Nielsen said. "The FEMA administrator's responsibilities are now being accomplished in a more appropriate manner and consistent with the law."
In the statement released by DHS, Long said that he accepted "full responsibility for any mistakes that were made by me or the agency. The secretary and I are taking corrective action to prevent such mistakes from happening in the future."
The statement didn't address reports that the investigation had been referred for possible criminal charges. "I remain committed to the critical mission of FEMA -- helping people before, during and after disasters, and want to thank my family, the FEMA workforce, and the Secretary for their continued support throughout this process," Long said.
The Washington Post, citing a source it didn't identify, reported that the case isn't being referred for criminal charges. The Justice Department declined to comment.
Long, 43, was confirmed in June 2017 to head FEMA, the nation's chief agency for disaster response. The agency was criticized for its response to Hurricane Maria in Puerto Rico last year.
Last weekend, Long defended himself against the allegations, saying that "maybe some policies were not developed around these vehicles."