U.K. Companies Laundered Through Baltic Banks, Browder Says
(Bloomberg) -- British-registered shell companies routinely used Baltic banks to launder millions of dollars, American-born financier Bill Browder said a day after the U.K.'s role in Danske Bank A/S's Estonian scandal came under increasing scrutiny.
Browder, chief executive officer and co-founder of Hermitage Capital Management, made the claim Friday when the U.K.'s National Crime Agency said it would look into the role of British companies. The Danish bank said U.K.-based businesses and people accounted for the second-biggest source of foreign clients after Russia at its Estonian branch.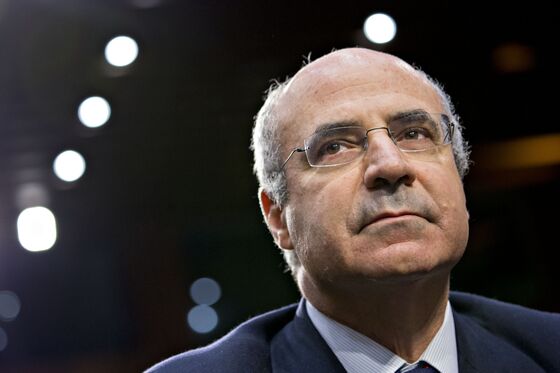 "These U.K. companies laundered tens of millions of dollars through Baltic banks, but reported zero balances and zero activity" in publicly filed documents, Browder said in emailed comments. "When we've reported this situation to the U.K. authorities, they've taken no action in the past."
Browder lobbied U.S. Congress to pass the Magnitsky Act in 2012. The law, named for his Russian lawyer Sergei Magnitsky, is intended to punish human rights offenders by freezing their assets and prohibit them from entering the U.S. Magnitsky died in a Moscow prison after opening an investigation into Russian tax fraud.
Estonian authorities opened a criminal probe in July after Browder filed criminal complaints.
Estonia Brings Out X-Ray to Pin $4.5 Billion in Suspicious Cash
Danske Bank says a large part of the Estonian branch's operations need to be treated as suspicious. CEO Thomas Borgen resigned in disgrace and criminal investigations are ongoing, with the Danish government saying it could yield a fine as big as 4 billion kroner, or about $630 million. Only Russia accounted for more of the $235 billion that flowed through the Estonian branch between 2007 and 2015 than British entities, Danske Bank said. On Friday, the NCA acknowledged ongoing activity into the scandal.
"The threat posed by the use of U.K. company structures as a route for money-laundering is widely recognized and the NCA is working with partners across government to restrict the ability of criminals to use them in this way," the NCA said in a statement.
The British Serious Fraud Office said in statement it can neither confirm or deny any interest in Danske Bank. A spokesman for the Financial Conduct Authority, which regulates banks in the U.K., did not have any immediate comment and said he would look into the matter further.
According to an 87-page bank report into the affair, customers came from 90 countries to use the Estonian branch, with people or businesses from Russia, the U.K. and the British Virgin Islands being the main clients outside Estonia. The U.K. accounted for about four percent of the 200 billion euros ($235 billion) that went into the non-resident funds.
Browder said that in his company's investigation into Russian money laundering "found significant use of U.K. shell companies."
The NCA's comments come after the Financial Times reported that it had opened a criminal investigation into an unidentified U.K.-registered limited liability partnership with links to the Danske Bank branch at the center of the scandal. The NCA operates the U.K.'s Financial Intelligence Unit, which receives analysis and shares information gathered from reports of suspicious activity.