Russian Oligarchs Tuning Into Putin's Message
For years, Vladimir Putin's appeals to Russia's tycoons to bring their billions secreted offshore back home have been met with little more than polite smiles.
But after the Trump Administration targeted oligarchs and their empires with crippling sanctions this spring, the Kremlin's message is getting through.
Gripped by fears of new restrictions over alleged election meddling, a number of the country's richest men and their giant companies have started bringing assets back. Some are re-registering firms in Russia, others are shifting cash out of dollars into euros and even rubles.
For the moment, of course, the reverse flow barely shows up in the statistics, swamped by the billions flooding out of Russia as investors, foreign and local, sell off rubles and other local assets.
But even if it's not helping revive the economy, the trend is a win for the Kremlin leader's efforts to keep Russia's elite on his side – and increase his leverage over them - in the face of U.S. attempts to sow discord.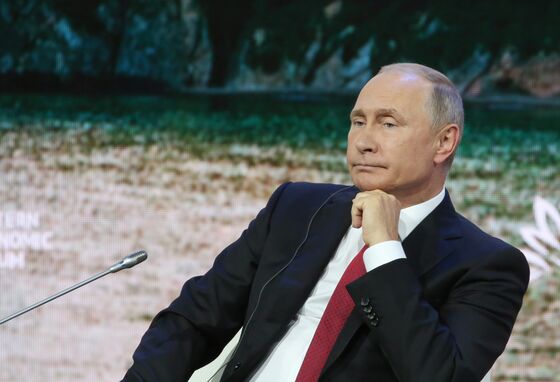 Big decision | With Brett Kavanaugh's Supreme Court nomination on the line, Senate Republicans must decide whether to wait to hear from the woman who accuses him of sexual assault or push ahead with a hearing on Monday and risk female voters' ire in November. That's as Trump campaigns for Republicans in a pair of states where the allegation against Kavanaugh is beginning to reverberate.
Ultimate loyalty pact | As Chinese officials prepared a response to Trump's latest tariffs, they've also had to devote hundreds of hours to another urgent task: demonstrating their fealty to President Xi Jinping. That's raised concern among analysts in Beijing that Xi's campaign to consolidate power may be going too far, sapping dynamism from the world's second-biggest economy and leaving the leader of 1.4 billion people dangerously exposed if policies go awry.
Brexit forever | In the U.K., no one can escape the looming shadow of Brexit. Be it Jeremy Corbyn, who's confronted with growing momentum within his opposition Labour party to back a second referendum on leaving Europe. Or be it Conservative Prime Minister Theresa May, who might need to quickly rethink her strategy after her "Chequers" plan got a chillier reception than she expected by fellow leaders at an EU summit in Salzburg.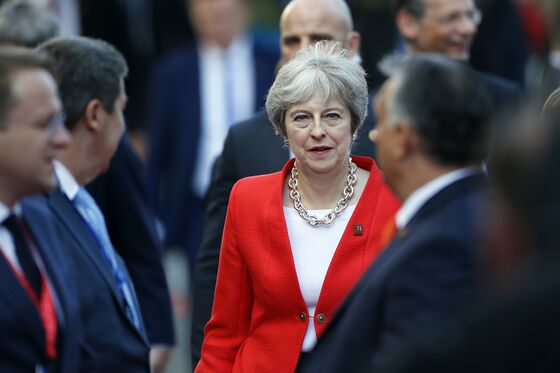 Shifting alliances | The same Rust Belt states that provided an election night shocker two years ago by delivering the presidency to Trump could hand Democrats crucial wins in the midterm elections in November, John McCormick reports. Republicans trail Democratic opponents in Wisconsin, Michigan and Pennsylvania amid voter dissatisfaction with the president's trade wars and governing style.
Cyber alert | Latvia's cyber-security group is bracing for its biggest test to date: repelling attempts by Russia to sway next month's elections. The 29-strong team is schooling state employees on suspicious emails and websites, while the government works with Facebook and Twitter to combat fake news. Latvia's sizeable ethnic-Russian population makes it an attractive target for Putin to try to sow more discord inside the European Union.
And finally ... Designers John Galliano and Alexander McQueen ruled the runway in the 1990s. Burberry's tartan was the design of the moment and model Kate Moss zipped around the globe to the tune of Oasis and the Spice Girls, in a Union Jack blazer. But the music has stopped, and today's fashion kids are more likely to wear an EU flag hoodie. Robert Williams and Suzi Ring look at "Cool Britannia's" fight to stay fashionable in the face of Brexit.