Pompeo Hints North Korea Talks Are Making Progress — Secretly
(Bloomberg) -- The Trump administration insists it's making headway in negotiations with North Korea, even as Kim Jong Un seems to be offering little more than vague pledges like those Pyongyang has broken over the years.
Under pressure to explain the apparent lack of progress in talks to denuclearize the Korean peninsula, U.S. Secretary of State Michael Pompeo has an answer: A lot more is happening behind the scenes.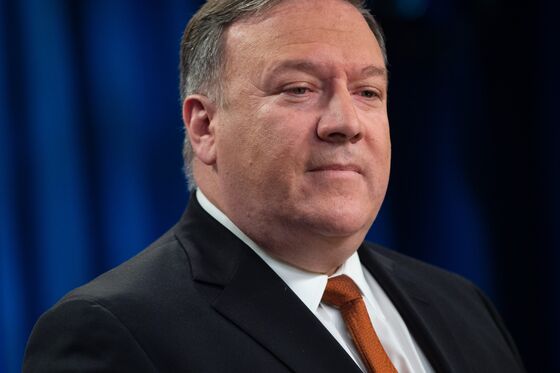 "I talk to my counterparts there with some frequency," Pompeo said on Fox News late Wednesday. "It doesn't get reported. I'm glad about that; I'm glad we're able to keep that quiet. And so we're making the progress that we need."
It's an assurance that was greeted with skepticism by veterans of past rounds of negotiations with North Korea who question whether the U.S. has much to show for its efforts three months after the historic summit in Singapore between Kim and President Donald Trump.
"While a secretary of state always has far more information than the public is aware of, I'm skeptical that Pompeo has some secret info about North Korean intentions being much better than we all think," said Michael Fuchs, a senior fellow at the Center for American Progress who served as deputy assistant secretary of state for East Asian and Pacific Affairs during the Obama administration.
The puzzlement was exacerbated after South Korea's President Moon Jae-in's three-day visit to Pyongyang this week yielded few explicit promises. Yet Pompeo welcomed what he portrayed as North Korea's commitment to dismantle a uranium-enrichment site in the presence of U.S. and United Nations inspectors -- a detail that wasn't in the document.
Trump joined in the exuberance, tweeting on Wednesday, "Kim Jong Un has agreed to allow Nuclear inspections, subject to final negotiations, and to permanently dismantle a test site and launch pad in the presence of international experts."
In fact, after the Kim-Moon summit, North Korea said only that it might dismantle its uranium-enrichment site at Yongbyon "as the United States takes corresponding measures." No mention was made of inspectors to document the move. South Korea said the North will dismantle a separate missile-engine test site "under the observation of experts from relevant countries."
On Thursday, Heather Nauert, Pompeo's spokeswoman, stood by his assertion that North Korea had committed to let inspectors from the U.S. and International Atomic Energy Agency oversee the dismantlement of the Yongbyon facility.
"We have had conversations with that government -- the government of North Korea -- and that is our mutual understanding," Nauert said at a briefing. Still, she acknowledged that the assumption inspectors would be allowed in is "really just a shared understanding," and she cautioned that the U.S. still hadn't received a formal readout on Moon's meetings with Kim.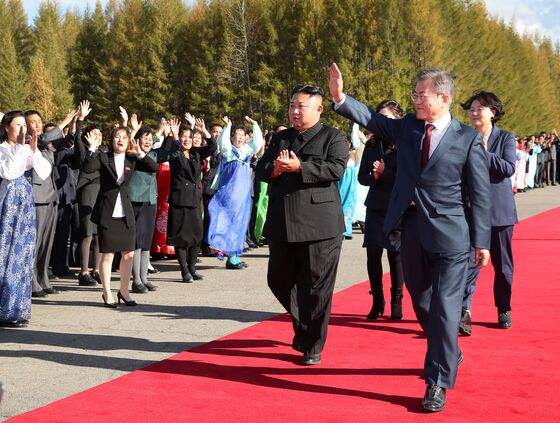 Moon has also said more is going on behind the scenes, telling reporters in Seoul on Thursday that Kim has a message for Trump that hasn't been disclosed in any agreements. The South Korean leader said Kim wants a second summit with Trump, and that North Korea is willing to take faster steps on denuclearization if the U.S. guarantees the regime's safety. He didn't say what that would entail.
To test North Korea's seriousness, Pompeo has invited North Korean officials to meet with him on the sidelines of the UN General Assembly in New York next week. The secretary of state has said he wants talks to lead to North Korea's denuclearization by January 2021.
While the U.S. insists that North Korea give up its nuclear weapons before getting any concessions -- including the lifting of international sanctions -- North Korea wants a phased approach with reciprocal steps from the U.S. along the way.
Nauert again rejected that idea on Thursday. But analysts say the U.S. will never get what it wants from North Korea without giving something in return -- and probably at around the same time. While Trump has made some minor concessions, such as suspending military exercises with South Korea, he hasn't committed to North Korea's demand for a peace treaty to formally end the Korean War.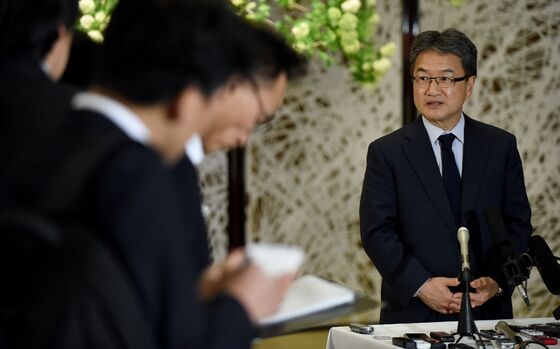 "What everyone is looking for -- everyone who is reasonable -- is action-for-action, step-for-step, and a negotiation and pathway to get there," said Joseph Yun, the former U.S. special representative for North Korea.
Moon said on Thursday that North Korea's demand had led to some confusion, and that Washington and Pyongyang could sign a political statement expressing a desire for peace without doing anything that reduces the U.S. military presence in South Korea. A formal peace treaty would only be signed after North Korea gives up its nuclear weapons, he said.
The danger of any promises made in private is that North Korea may be trying to drive a wedge between the U.S. and South Korea to weaken their negotiating position. Kim has already sought to divide Trump from his own top aides, with the regime lambasting officials including Pompeo and National Security Adviser John Bolton while stating its faith in Trump again and again.
"I am always wondering if my chain is being yanked," Jung Pak, a former CIA analyst and now a senior fellow at the Brookings Institution, said of the possibility there secret talks going on. "It could also mean Kim is trying to undermine Moon, who positions himself as a broker between the U.S. and North Korea. These two potential explanations are not mutually exclusive."