Brexit Silence Is Corbyn's Gamble On a Bigger Prize
(Bloomberg) -- Jeremy Corbyn talks a lot about struggling households, how banks are too powerful and why some industries should be nationalized. The avowed socialist even held court at a television festival last month with his views on how to rein in tech giants and media moguls.
As Britain's largest opposition party convenes for a conference in the city of Liverpool, just don't expect its leader to say much about the most pressing challenge facing the country for generations.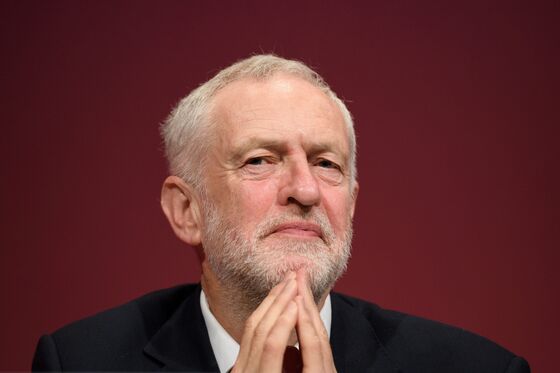 The U.K.'s decision to leave the European Union has torn apart Prime Minister Theresa May's Conservatives, ruptured her government and triggered dire warnings from executives and central bankers. Rather than make political capital from the mess, Corbyn and his Labour Party have been embroiled in one of their own. A row over allegations of anti-Semitism dominated the summer news cycle -- all while he said little on Brexit.
Keeping schtum is strategic, Corbyn's army of loyal supporters say. The plan is to stand back, stay neutral, and, when talks with the EU flounder, trigger an election to form potentially the most Marxist-leaning government Britain has seen since at least the 1970s. If he manages to play both sides of Brexit, Labour will be in power, according to one top aide. If he gets it wrong, it will be catastrophic, the person said.
"We have an overwhelming preference for a general election because our communities, our members, desperately need a Labour government," John McDonnell, a long-time ally of Corbyn's and the Labour's economy spokesman, said last week. Then any Brexit deal "can be properly debated," he said.
The conference starts on Sunday and Corbyn is due to take his place on the stage as his party chews over its Brexit position on Tuesday. It comes after May met with fellow EU leaders in the Austrian city of Salzburg for a summit that ended with them bluntly dismissing her latest plans and the prime minister demanding they show more respect.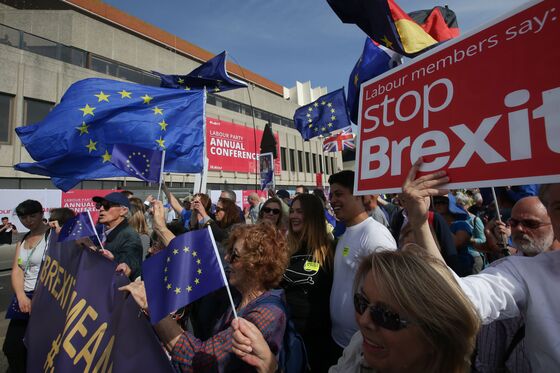 A large Labour faction wants a repeat of June 2016's referendum in an attempt to rescue the country from what increasingly looks like economic self-harm. Labour remains neck-and-neck with May's Conservatives in the polls and Corbyn's critics say it should be streets ahead of a government stumbling its way through Britain's divorce from the EU.
The 69-year-old leader will listen as party members debate whether Labour should back that new vote, support a Brexit deal in Parliament or continue on its current course of agitating for another election. But he won't speak in the debate, according to one adviser. The leadership's preferred outcome is for all options to be kept on the table -- but with no commitments.
There's a fundamental division between those in Labour who think that the only job that matters now is staying close to the EU, and those at the top who are more interested in getting into power.
While a majority of Labour lawmakers oppose Brexit, much of the party's heartlands voted for it. Corbyn himself opposed EU membership when Britain joined in the 1970s.
Labour stripped May of her majority last year, confounding former members of Corbyn's team who jumped ship over his leadership. He focused on policies such as bringing the railways back into state ownership, ending tuition fees for students and halting government spending cuts. But the question is whether that was peak Corbyn or a prelude to something bigger.
"It looks bad because no one has the faintest idea what Labour think about the biggest issue of the day, but it actually seems to mean that he manages to get support from both sides without alienating people," said Anthony Wells, pollster YouGov's director of political and social research. "Whether it works for much longer is a different question. There comes a point when you can't dance around it anymore."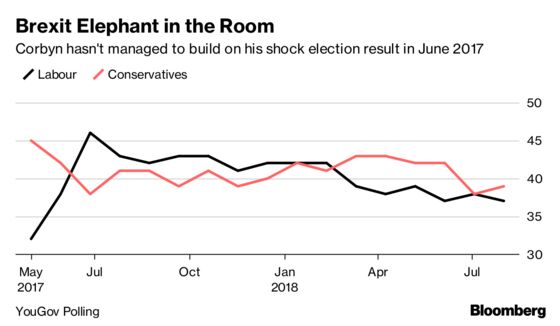 An election isn't due until 2022, though any number of permutations over May's grip on Downing Street and key votes in parliament could change that. By staying above the Brexit fray, Labour hopes Corbyn can remain a potent electoral weapon, not least because its avuncular, white-bearded leader can still connect with voters.
Aides say Corbyn has been trying to distance himself from the power bubble in London and when he travels around the country -- often for two days a week -- people flock to him to tell him their disillusionment. Corbyn and Boris Johnson, May's chief Conservative rival and a party darling, are joint favorites to be the next prime minister at bookmaker William Hill Plc.
"With Jeremy people know he means it, the people who need change in society know he means it and the people who hold power know he means it," said Dave Ward, general secretary of the Communication Workers Union, one of the labor organizations that traditionally funds the party. "A few years back, our people felt Labour had walked away from them. He's stuck by his principles and the electorate has moved towards him."
No amount of travel, though, could help Corbyn break through the recent news agenda as he battled allegations over anti-Semitism, was pilloried for his links to Palestinian terrorist groups and ridiculed for his equivocation over Russian involvement in a spate of poisonings in England.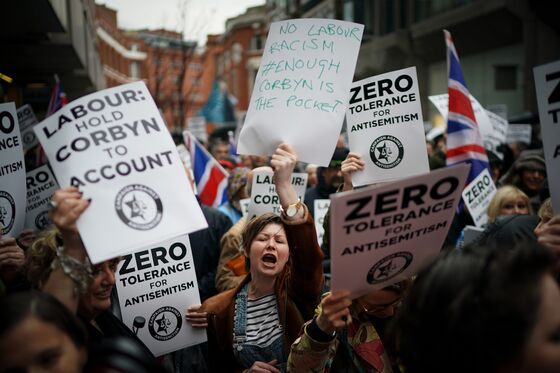 To his supporters, it fed the narrative of being under siege. Here was their champion fighting off attacks from the media and its vested interest in protecting the capitalist status quo from his socialist vision and they were ready to fight for him. To detractors, it showed a man fumbling and unable to control his party.
Lawmakers who had stood with the Jewish community found themselves accused of disloyalty and the focus of abuse. Joan Ryan, chairwoman of Labour Friends of Israel, lost a vote of no-confidence in a private meeting of her local party that was reported live by Iran's Press TV.
One member of parliament who has been critical of Corbyn said they spend as much as a third of their time fending off members of their own party trying to undermine anyone coming out against the leader.
"The fundamental cultural issue is that there is little, if any, good faith left in the party," Labour lawmaker Wes Streeting wrote in the Guardian newspaper. "Every issue is reduced to a simple question: are you for or against Jeremy Corbyn?"

"We cannot go on like this," he said. "A split in the party would mean another term, if not another generation, of Conservative government."
Should there be an election, it's anyone's guess what might happen. May called a vote last year because polls showed she would strengthen her parliamentary majority and her mandate to pursue the Brexit of her choice. Instead, Labour gained its biggest share of the vote since Tony Blair won the second of this three-straight terms in 2001.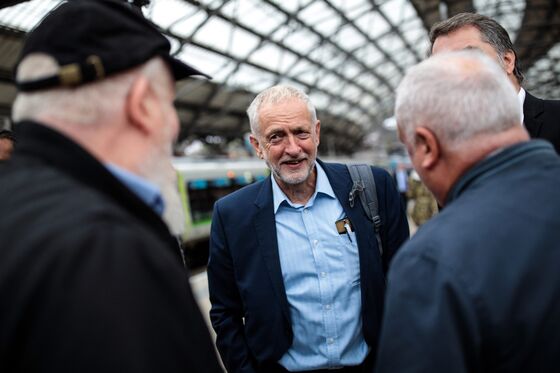 Now Labour hopes it can capitalize on the opportunity to put across a full suite of policies at its conference in Liverpool, and then sit back and watch as the Conservative Party tears itself apart with its more public civil war at a conference in Birmingham the following week.
Then Corbyn will hit the road again. After last year's election, he put the party on a permanent campaign footing, playing to his strengths and basking in the adulation of adoring crowds. Some still chant his name.
His team, meanwhile, is preparing for government.

Legislation is being drafted, said Rebecca Long-Bailey, who would run business policy if Labour won power. "If there's an election tomorrow," she said. "We're ready to rock 'n' roll."