Setback for Putin After His Candidate Nearly Loses Election
(Bloomberg) -- The Kremlin's hand-picked candidate for governor of a major region in the Far East nearly lost a runoff election Sunday, overcoming his Communist opponent only with a late surge in the vote count that triggered accusations of fraud.
The opponent began a hunger strike and called on supporters to protest. The vote result is a shock for the tightly controlled system even if the ruling party's candidate is ultimately declared the winner. So far, the Kremlin has managed to defend its political monopoly nationally, despite a wave of popular discontent set off by government plans to raise retirement ages amid a sputtering economy and stagnant incomes.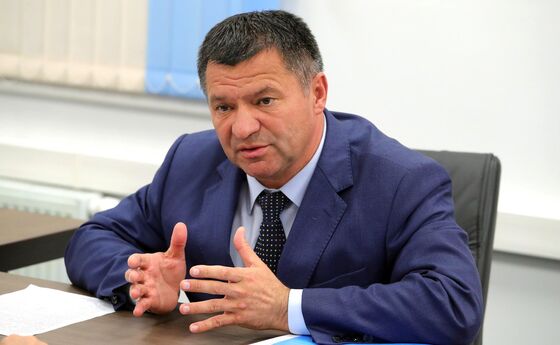 The Primorye region, one of Russia's largest and home to a major naval base in Vladivostok, is known for political ferment and has been especially hard hit by the weak economy in recent years.
After Kremlin candidate Andrey Tarasenko unexpectedly failed to win in the first round on Sept. 9, President Vladimir Putin stepped in give him a boost last week, promising in a televised meeting that "everything will be all right" with the runoff.
But late Sunday night, with more than 95 percent of ballots counted, Tarasenko's Communist challenger, Andrey Ishchenko, was ahead 52 percent to 46 percent. But as the final returns came in, Tarasenko pulled ahead by a percentage point, sparking angry claims of fraud by Ishchenko and his supporters. Amid the protests, election officials held off declaring a winner and promised a thorough investigation.
"The results were falsified," Ishchenko said in a video appeal to supporters early Monday. "I'm declaring a hunger strike and calling on you to join me in protest."
Putin's sky-high approval ratings have slipped in recent months as public anger over the pension reform and weak economy have spread. So far, the Kremlin has brushed off the decline as temporary, but analysts say the election setbacks are a warning sign.
"The governor may have won, but for Putin, this is a loss no matter how it turns out," said Nikolay Petrov, a political analyst at the Higher School of Economics in Moscow. "This puts the Kremlin in a very difficult situation from which there isn't a good way out."