May Will Fight Off Rivals to Deliver Brexit, Academics Predict
(Bloomberg) -- Prime Minister Theresa May is likely to survive in power to deliver the U.K.'s exit from the European Union in March, according to a poll of academics, even as Brexiteers led by Boris Johnson try to kill off her plans.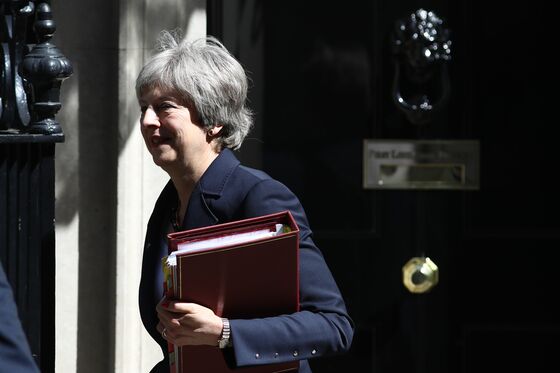 An August survey by the U.K. in a Changing Europe, a research program based at King's College London, found 88 percent of 102 respondents on its Brexit Policy Panel thought May would still be prime minister on March 29 -- the day Britain is due to leave the bloc. They also put the chances of a no-deal Brexit at about 50 percent.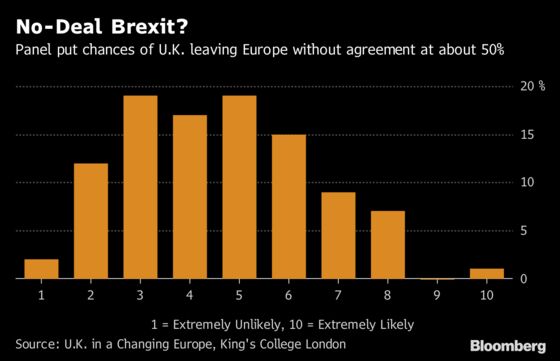 The prime minister heads to Salzburg on Wednesday for an informal summit with European leaders to try to unlock negotiations that have been stalled for months. At the same time, she's trying to stave off opposition from hardline euroskeptics pushing for a definitive split from the bloc. Johnson, her former foreign secretary, wrote in the Telegraph Monday May is heading for "a spectacular political car crash" with her proposal to keep close ties to the EU.
Under May's plans, the U.K. would exit the bloc in March but with trade largely operating in the same manner during a transition period that's due to end in December 2020. Most of the academics in the survey, published Tuesday, said the transition period isn't long enough and will need to be extended.
Beyond the transition date, May wants trade in goods to continue on current terms with the U.K. signed up to the EU's common rule book, while having the freedom to diverge on services. But just 16 percent of academics surveyed thought such an arrangement was the most likely outcome.
That's because the EU has said the U.K. can't pick and choose the bits it wants from the bloc's single market while opting out of others. Pro-Brexit members of May's own Tory party also argue May's plan would make Britain a "vassal" state, taking rules on goods from Brussels with no say over setting them.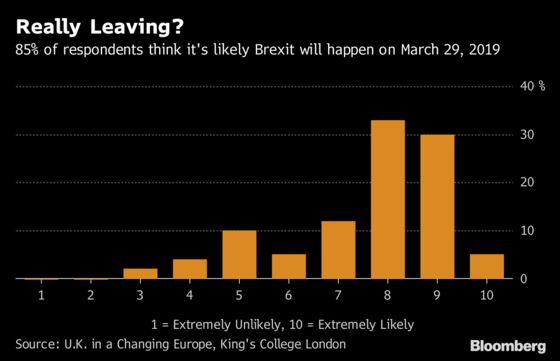 In the survey, 42 percent of respondents thought the U.K. would have to make do with a standard free-trade deal with the EU -- even though May has said that would be insufficient.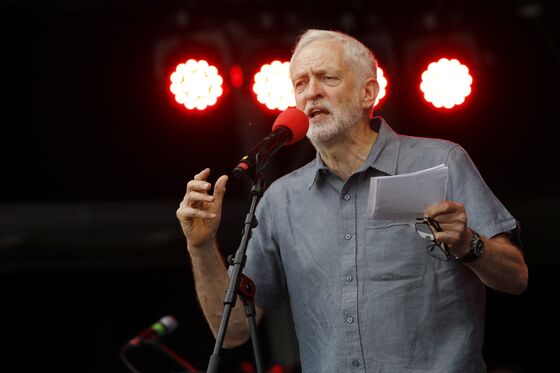 Some 85 percent of the academics said the U.K. would leave the EU as planned on March 29, and almost three quarters thought there's unlikely to be a second referendum on Brexit. Pressure is mounting on opposition Labour Party Leader Jeremy Corbyn to support one, though fewer than a third of respondents thought the party would change its stance.
Panel members are academics in a variety of social science disciplines from mainly U.K. institutions, U.K. in a Changing Europe said. Other findings include:
Some 58 percent thought a no deal scenario will lead to "substantial, lasting disruption" to the economy
Two-thirds said there would be shortages of some kinds of foods in the event of a no-deal Brexit