Abe Plays Down Japanese Submarine Exercise in South China Sea
(Bloomberg) -- Japanese Prime Minister Shinzo Abe downplayed the significance of military drills involving a submarine in the South China Sea, saying relations with China are on the right track.
Japan held a submarine exercise in the South China Sea, which also involved five aircraft and three destroyers, on Sept. 13, according to a statement from Japan's Maritime Self-Defense Force. Kyodo reported that this was the first time a Japanese submarine had taken part.
Asked about the exercise in an interview with broadcaster TV Asahi late on Monday, Abe said it hadn't been conducted with any specific country in mind. He added that Japan had been carrying out submarine exercises in the South China Sea for the past 15 years, including last year and the year before.
"Regarding relations with China, I recently held a summit with President Xi Jinping in Vladivostok and we agreed to start negotiations about my visit to China," Abe said. "There's no doubt that relations between Japan and China are moving up to a new level."
The drills prompted a relatively mundane response from China, which declares sovereignty over most of the South China Sea and has opposed U.S. military drills in the waters. Beijing has boosted activity in the South China Sea by building bases and deploying missiles, part of a larger push by Xi to assert control over territory that China has long claimed as its own.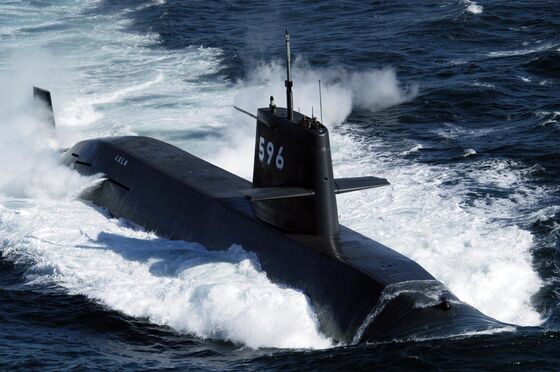 Asked about the drills, Chinese foreign ministry spokesman Geng Shuang said: "We urge the relevant non-regional country to respect the efforts made by the regional countries to peacefully resolve the South China Sea issue through dialogue, act cautiously and refrain from doing anything that will undermine regional peace and stability."
The submarine, Kuroshio, was en route to visit a naval base in Vietnam, according to the defense force statement. The Asahi newspaper earlier reported the exercise.
It's highly unusual for a country to reveal movements of a submarine. Japan lodged a protest in January after it detected a Chinese submarine in the contiguous zone just outside disputed islands claimed by both countries.