London Mayor Adds to Pressure on Corbyn Over New Brexit Vote
(Bloomberg) -- Mayor of London Sadiq Khan added his voice to the growing calls for a second referendum on Brexit, heaping more pressure on Labour leader Jeremy Corbyn to come off the fence before his party's annual conference next week.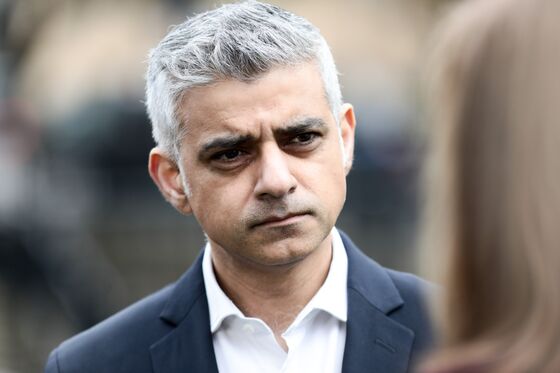 The Conservative government's handling of negotiations with the European Union has been so poor, Labour Party member Khan said, that he now can't see any alternative to giving Britons another say -- despite warning soon after the 2016 Brexit referendum that a fresh poll would lead to "even more cynicism" among voters.
"It's really important that this is not a re-run of the referendum, but the British public having a say for the first time on the outcome" of negotiations, Khan told the BBC on Sunday.
Writing earlier in the Observer newspaper, Khan said a referendum should offer the choice between a deal with Brussels, a no-deal Brexit if the government can't reach an agreement, or the option to stay in the EU.
The main opposition Labour Party has been trying to tread a middle path on Brexit, recognizing that while most districts the party represents backed leaving the EU, the majority of its supporters nationwide voted to remain. It has said it respects the 2016 result, and prefers to win power via a general election so it can "prioritize jobs and living standards" in talks with Brussels.
It's becoming an increasingly difficult stance to maintain, with Khan's comments coming days after U.K. labor unions voted for a campaign against any Brexit deal that fails to address the needs of working people -- with a referendum central to their strategy.
So far, Corbyn and his shadow chancellor John McDonnell have said only that the option of pushing for a second referendum should be left open.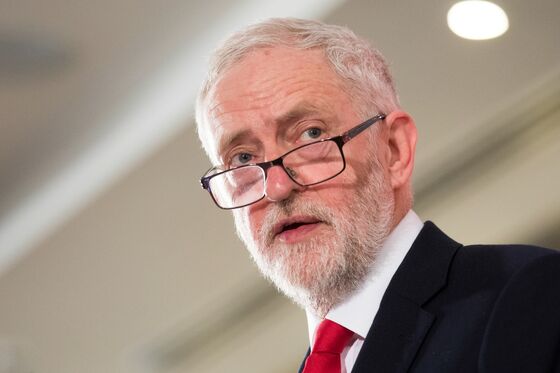 European leaders gather in Salzburg, Austria, on Wednesday to try to advance Brexit negotiations, which have been stalled over how to avoid a hard border with Ireland after Britain leaves the EU.
Though Prime Minister Theresa May faces opposition from hardline Brexiteers in her party, there have been signs of optimism on both sides of the Brexit negotiations that an agreement can be reached. May has proposed keeping Britain closely aligned to EU trade rules after Brexit to ensure no hard border between Ireland and Northern Ireland -- a key sticking point in the talks.
But with May lacking a parliamentary majority, how Labour responds to an agreement could be crucial. Emily Thornberry, the shadow foreign secretary, told the Financial Times last week that the government is unlikely to come back from Brussels with a deal that Labour could vote for.
On Sunday, Labour's international trade spokesman Barry Gardiner warned that a second referendum would give the government a "lifeline" by sparing it the risk of a general election if it can't get its Brexit deal through Parliament.
"The first referendum caused real division in our society, I think the challenge now is actually to try and heal society," Gardiner told Sky News. "It's to take note of what was originally said by the British people in that referendum, but to do so in such a way that is protecting jobs and our economy and growth."