Europe's Populist Godfather Gets a Slap. Now for the Real Fight
(Bloomberg) -- After Hungarian Prime Minister Viktor Orban was castigated in the European Parliament this week over what he calls his "illiberal democracy," the very public rebuke was hailed as a breakthrough for Europe.
For opponents of the continent's embrace of populism, finally there was a united show of strength against a leader who has railed against the European Union's core, shutting his country to refugees, cosying up to Russia and cajoling his political allies. But it also had an unintended effect, one that might play out in crucial European elections next year.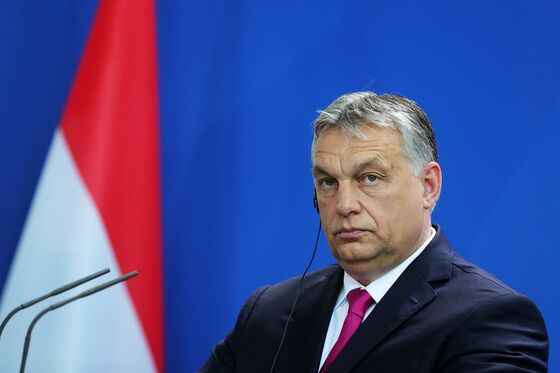 With actual sanctions all but ruled out because Poland's nationalist government would veto them, the decision to deploy stricter monitoring of Hungary's democratic institutions raised Orban's profile. Already hailed as a hero by U.S. President Donald Trump's former adviser Steve Bannon, Orban enhanced his position as both the lightening rod and standard-bearer for the forces that have risen in eastern Europe, Italy and, most recently, Sweden.
"Orban feels ascendant, he's riding a wave and he knows he won't face sanctions," said Paul Ivan, an analyst at the European Policy Center in Brussels. "It's clearly a fight he's willing to have."
For the 55-year old Hungarian premier, Wednesday's vote in the Strasbourg assembly was a battle in a larger war of ideologies that will culminate in elections to the European Parliament in May. The winners will be able to make key appointments setting the course of the world's largest trading bloc.
The EU procedure against Hungary "ultimately has no threat of sanctions and yet they went ahead with it just to weaken Hungary before the next fight," Orban told public radio on Friday. "The whole point was to stigmatize us."
For much of the past decade, Orban's aim has been to shake off the constraints of being an EU member without jeopardizing billions of euros in European aid.
In an unprecedented consolidation of power since communism ended, Orban appointed friends and allies to run the courts, central bank and audit office. He caused an outcry in western Europe by putting up a fence to keep out migrants moving through Greece and former Yugoslavia into Hungary. Orban remains popular at home, winning a third-straight term in April elections.
"It might be counter-productive to raise expectations of people concerned about democracy if it's almost certain that Hungary won't face sanctions," said Richard Youngs, a Madrid-based analyst at Carnegie Europe. "On the other hand, while Orban may be too far down the track in his authoritarian flight for the EU to reverse it, the vote against Hungary may at last unblock debate about how to protect democracy in other countries of the bloc."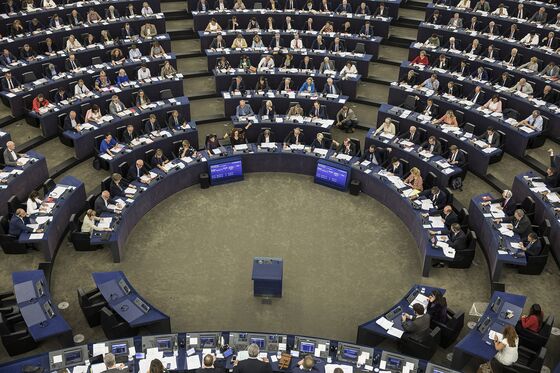 In the meantime for Brussels, Berlin and Paris, Orban has morphed from an annoyance into the face of an insurgency.
A former anti-communist youth activist and one of the longest-serving leaders in Europe, Orban set himself the mission of tilting the center-right European People's Party, or EPP, toward his nationalist stance, including on the divisive issue of immigration. It's the biggest bloc in the parliament and brings together Orban's Fidesz and German Chancellor Angela Merkel's Christian Democrats.
Orban for years had been shielded from EU scrutiny by the EPP. The argument was that keeping him in the political family meant retaining leverage over him. Now it's Orban trying to retain leverage over the EPP.
After a raucous debate on Tuesday in the European Parliament, Orban said he'd fight any attempt to oust his party from the group and wouldn't rest until his staunchly anti-immigrant views became mainstream there.
For now, there are no plans for the EPP to kick Fidesz out, though the majority of the group's members voted against Orban, backing a report that concluded there was a "clear risk" that EU values including the rule-of-law were under threat in Hungary.
Orban told his lawmakers in a closed-door meeting after the vote that there was a 50 percent chance that Fidesz would be ejected, Hungary's ATV television reported on Thursday, citing an unidentified participant.
But to apply sanctions under Article 7 of the EU treaty, including the suspension of a member state's voting rights, a unanimous agreement is needed among the bloc's leaders. Poland, itself threatened with action for a government power-grab of independent institutions, has sided with Hungary. Czech Prime Minister Andrej Babis, who rose to power on an anti-migrant platform last year, also said he stood by Orban.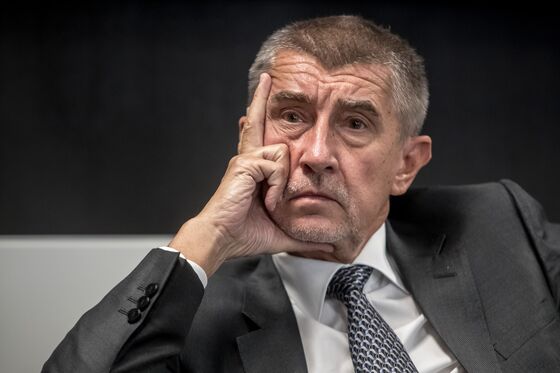 Babis lambasted his party's European parliamentarians who backed the verdict, calling the motion a "senseless proposal from lawmakers who won't be there a year from now." He told a Czech political news website that Orban was the only leader who proceeded "radically against illegal migration."
Orban already ruled out backing down from a campaign against the George Soros-founded Central European University and non-governmental organizations, two conditions the EPP had set for its continued protection of the Hungarian government. The prime minister is also preparing steps to further extend his influence over the courts as well as cultural life.
The EU's "engagement and soft criticism" over the years failed to put a brake on Orban,  said Jozsef Peter Martin, head of Transparency International in Hungary, one of the NGOs that's been a target of the Budapest government's crackdown. At least in the short term, the more combative approach may only embolden Orban and his them-against-us narrative, and the bloc must be prepared, he said.
"The EU's action to finally take on Orban may further radicalize him and his system," he said.