Swedish Recount Doesn't Create a Clear Path to Forming Coalition
(Bloomberg) -- The recount of the votes in Sunday's election confirmed that Prime Minister Stefan Lofven's center-left bloc will remain the biggest in parliament, setting Sweden up for a protracted power struggle as the biggest factions dig in.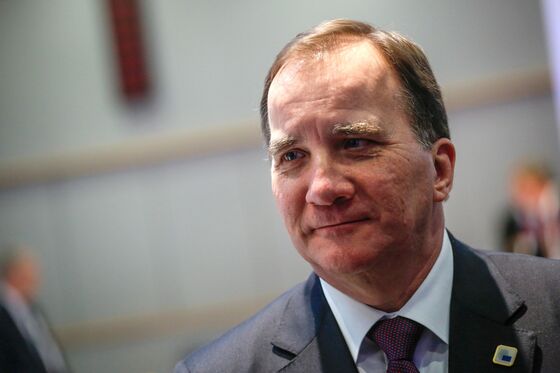 Lofven's side, which includes his Social Democrats, the Green Party and the Left, will have 144 seats in the 349-legislature, one more than the four-party center-right opposition. The premier's coalition lost 15 seats in the election, in part because of surging support for the nationalist Sweden Democrats, which captured 62 seats.
The recount was closely watched since it included about 200,000 votes that hadn't yet been tallied. Fewer than 27,000 votes separate the two factions.
While weakened, the premier will be able to claim the pole position in talks on who will lead the country. He's unlikely to be able to continue since the opposition, as well as the nationalists, have vowed to oust him when parliament reconvenes on Sept. 24.
The two sides have both pledged to govern without the support of the Sweden Democrats, but to do that either Lofven or the center-right Alliance will need to lay down their votes to allow a minority rule. They could also form a government across the political fault lines, but that's a rarity in Sweden and has so far been rejected.
Investors have so far taken the political turmoil with calm. Sweden has been running surpluses and has a government debt load that's among the lowest in the European Union. Sweden's 10-year bond yield is little changed at 0.55 percent since the election, while the krona has strengthened since last week.
The leaders of the opposition Alliance bloc on Wednesday suggested they would give Lofven influence on a broad array of issues such as housing, immigration, pensions and defense policy in exchange for him letting them through. Lofven rejected the plan and called for breaking up the bloc politics to find new solutions now that a big nationalist party has emerged.
The opposition, led by Moderate Party leader Ulf Kristersson, urged Swedes to be patient since forming a government will be complicated and take time.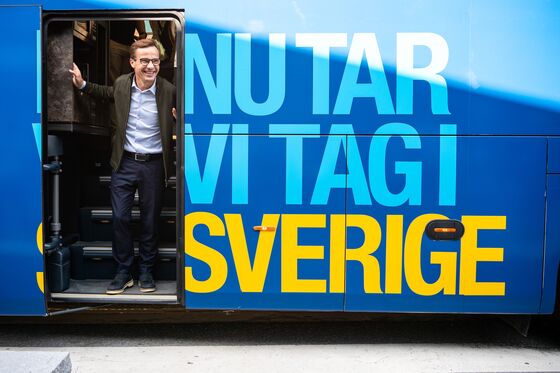 The rise of nationalists has rewritten the political rule book across Europe, making complicated and protracted government talks the rule rather than the exception. It took 171 days for German Chancellor Angela Merkel to form her latest coalition and more than 220 days in the Netherlands in 2017. Euroskeptic, anti-immigration leaders have also taken power in Hungary, Austria and Italy.
Lofven, who has promised more welfare spending, has already been open to breaking with the traditional political blocs and seek new alliances to stay in power. But he rules out any collaboration with the Sweden Democrats, whose anti-immigration agenda he has criticized.
On Wednesday, he said "all decent" parties now need to come together, adding that the Swedish people should be sure of that the country's democracy is "robust."