Migration Clash Stalks Merkel's Coalition After Far-Right Unrest
(Bloomberg) -- German Chancellor Angela Merkel can't seem to escape the political fallout from her open-borders refugee policy.
Unresolved tension over migration in her government may come to a head again this week in a clash between the chancellor and her domestic intelligence chief, who defied Merkel by suggesting that a video of far-right unrest in eastern Germany that she described as "hunting" of foreigners might be fake.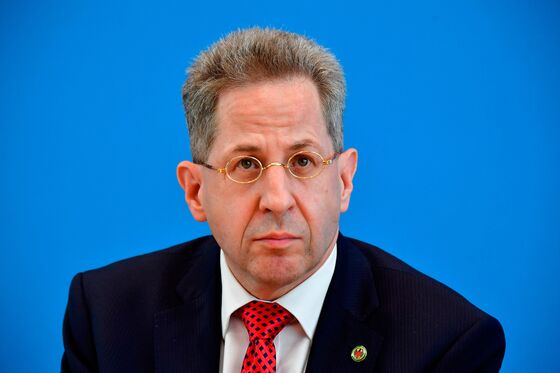 Barely six months into her fourth term, the dispute shows the pressure Merkel faces from a populist groundswell and the resulting coalition split over migration that pushed her government to the brink of collapse in June. The latest disruption enters its next phase on Wednesday when the agency head, Hans-Georg Maassen, is due to testify to lawmakers in Berlin.
"This constant debate about migration and right-wing radicalism overshadows every other topic in German politics," said Ulrich Sarcinelli, a political scientist at the University of Koblenz-Landau. "It's a painful process that's increasingly paralyzing Merkel domestically."
With the summer break over, Merkel's main antagonist is the same as earlier this year: Interior Minister Horst Seehofer. He snubbed the chancellor by backing the initial doubts voiced by Maassen in a newspaper interview last week. He's also resisting opposition calls to use his ministry's control over the agency to fire Maassen.
Merkel stared down Seehofer, who also heads Bavaria's ruling CSU party, in this summer's government crisis over border security. She's sticking to her description of the scenes in late August in Chemnitz, an eastern German city where far-right protests erupted after two suspected asylum seekers fatally stabbed a local man.
CSU leaders have been sniping at Merkel over her migration policy as the anti-immigration Alternative for Germany builds support in Bavaria ahead of a state election on Oct. 14. An electoral setback for the CSU risks reigniting full-scale conflict within her Christian Democratic-led bloc.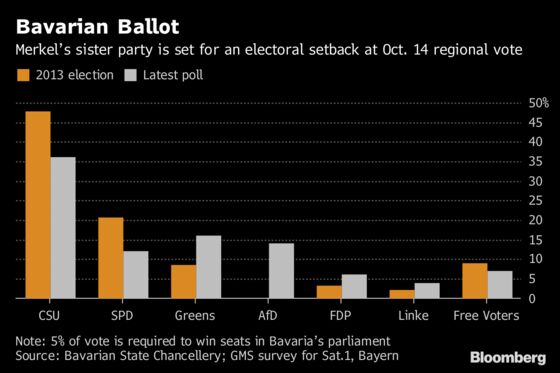 Polls suggest a majority of Germans is dissatisfied with Merkel's handling of the 2015-16 refugee crisis and its aftermath. Asked about the assimilation of refugees and protecting the public against crime by refugees, 69 percent took a negative view, according to a Sept. 3-4 Infratest Dimap poll of 1,002 people.