Russian General Challenges Putin Critic to a Duel
(Bloomberg) -- The head of Russia's National Guard has thrown down the gauntlet to opposition leader Alexey Navalny by challenging him to a duel.
General Viktor Zolotov, wearing a uniform replete with epaulets and other accoutrements, demanded "satisfaction" in a seven-minute video posted Tuesday on the National Guard's YouTube channel in response to a report by Navalny alleging the force paid inflated prices for food staples in a corrupt scheme.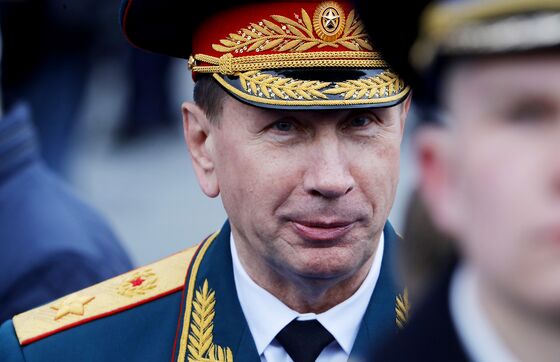 "You have allowed insulting, slanderous speculation in regards to me that an officer can't simply forgive," said Zolotov, who formerly headed President Vladimir Putin's personal bodyguard. "From time immemorial, a scoundrel has been slapped around or summoned to a duel. Mr. Navalny, no one prevents us from returning to at least some of these traditions."
The unusual threat from Zolotov, who generally shuns the limelight, comes as Navalny is serving a 30-day jail sentence that the opposition figure said was intended to prevent him joining nationwide protests on Sunday against government plans to raise the retirement age. It marked a rare occasion when a senior Russian official mentioned Navalny by name.
Zolotov's "continuous threats" failed to refute the corruption allegations, Navalny's office said in a statement posted on the VKontakte social media site. "To jump on a person when he is deprived of his liberty and can't answer would be considered the act of a coward," it said.
The National Guard, a sprawling domestic army formed in 2016 that answers directly to Putin, was used to break up Sunday's rallies in dozens of towns and cities, generating images of burly officers detaining children and manhandling peaceful protesters. Putin's approval rating has slumped to its lowest in more than seven years over the plan to raise the pension age by five years for men and women, to 65 and 60 respectively.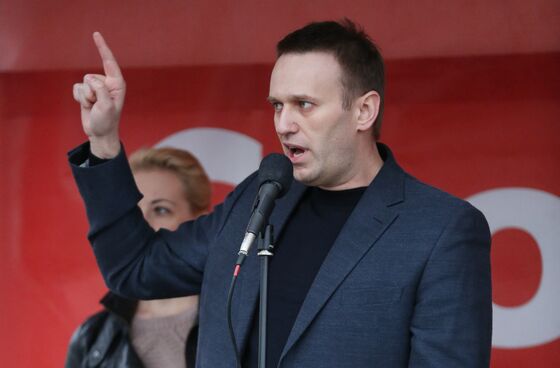 Zolotov isn't the first to attempt to flip the script on Navalny using his favored medium, YouTube, where the anti-corruption campaigner has more than 2 million subscribers. Russia's 10th-richest man, Alisher Usmanov, posted his own video responses to allegations last year that he donated real estate to a fund benefiting Prime Minister Dmitry Medvedev, calling Navalny a "loser" and saying "I spit on you."
Zolotov, 64, clenched his fist several times during the video and said he would only need a few minutes to beat 42-year-old Navalny to a pulp. A 2016 Navalny investigation alleged that the career military man and his family own real estate worth over 1 billion rubles ($14.3 million).
The general left open whether he was alluding merely to a fistfight or to a showdown with unspecified deadly weapons, and his performance quickly drew ridicule on social media. Tina Kandelaki, the general producer at Russia's Match TV, said on her Telegram channel that she was already fielding inquiries about televising the fight.
Threats of violence against Russia's political opposition are no laughing matter, however. Boris Nemtsov, a former deputy premier who helped lead anti-Putin protests, was gunned down within view of the Kremlin in 2015. Ilya Yashin, a liberal politician, posted a picture on Twitter Tuesday of a Moscow opposition lawmaker's car, which overnight had its window shattered and a pig's head left in it.
Lyubov Sobol, who works at Navalny's Anti-Corruption Foundation, said on Twitter that Zolotov's comments were "a direct threat from the authorities."
Putin's spokesman, Dmitry Peskov, said Tuesday that he didn't view the video as a threat to Navalny and that the general had not informed the Kremlin of it before publication.