Gary Cohn, Rob Porter Dispute Accuracy of Bob Woodward's Trump Book
(Bloomberg) -- Two former White House aides disputed their portrayals in the latest book to describe President Donald Trump's White House as beset by chaos, infighting and incompetence.
Former White House economic adviser Gary Cohn and former staff secretary Rob Porter released statements on Tuesday calling Bob Woodward's new book, "Fear," inaccurate. But neither man identified any specific mistakes in the book.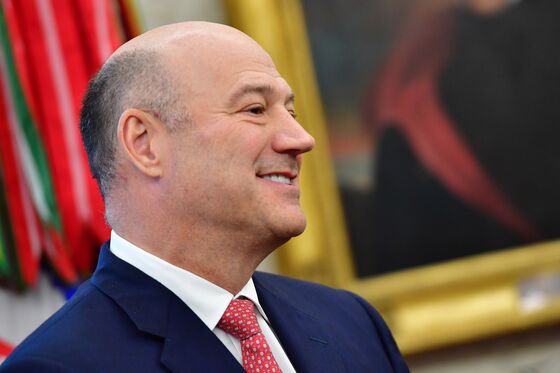 "I am struck by the selective and often misleading portrait it paints of the president and his administration," Porter, who left the White House in February amid allegations of domestic abuse, said Tuesday in a statement. Porter has denied the allegations.
In a statement to Axios, Cohn said "this book does not accurately portray my experience at the White House."
Their statements appeared to appease their former boss.
"I really appreciate their statement," Trump told reporters at the White House. "Their statement was excellent. The book is just a piece of fiction."
Porter did not respond when asked what, specifically, the book got wrong and whether he was interviewed by the author. Cohn could not be reached.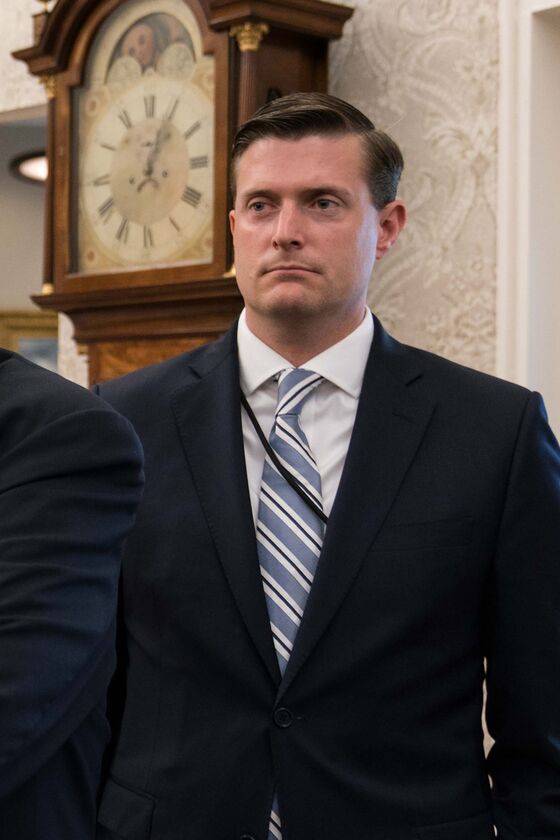 The book, released Tuesday, describes Trump's advisers sometimes working to contain his impulses. It depicts several episodes in which top White House officials, including Cohn and Porter, sought to thwart the president's attempts to make sudden, drastic changes to U.S. trade policy. They argued to their boss that the timing wasn't right, distracted him with other matters, or in one of the more explosive accounts in the book, physically removed documents from his desk so that he couldn't sign them.
In his statement, Porter did not explicitly deny that Trump was prevented from signing some documents.
"The suggestion that materials were 'stolen' from the president's desk to prevent his signature misunderstands how the White House document review process works — and has worked for at least the last eight administrations," Porter said.
Porter's lengthy statement offered no other specific denials of the extensive and detailed claims in Woodward's book. Cohn's statement was also generic.
Woodward's book has drawn the president's ire. Trump has issued a flurry of tweets calling the book a "joke" and "fiction."
Defense Secretary Jim Mattis and White House chief of staff John Kelly have both released statements denying accounts in the book that portray them insulting Trump.
Former New Jersey Governor Chris Christie also disputed accounts in the book, and said Woodward never contacted him to verify them.
"To be clear, a number of the statements attributed to me and from others to me in the Woodward book are incorrect," Christie wrote Tuesday on Twitter.
Woodward, a two-time Pulitzer Prize winner whose 1970s reporting on the Watergate scandal led President Richard Nixon to resign, said Monday that he stood by his book. Denials by Mattis and Kelly were driven by "political necessity" to save their jobs, he said.
"You know, you crank out the great Washington denial machine," he said Monday on NPR. "I've seen this over the years, going back to the Nixon case. Time and time again, people will deny things because they're in a pinch."
Axios, which reported Sunday that Trump was prepared to publicly attack Cohn and Porter for cooperating with Woodward, reported earlier Tuesday that the two men would dispute Woodward's book.