U.K. Should Force Firms to Give Shares to Staff, Labour Says
(Bloomberg) -- John McDonnell, economy spokesman for the U.K.'s opposition Labour Party, will pledge to force companies to give shares to their staff and "restore the balance of power in the workplace" as he seeks to steer away from the internal battles that dominated the summer.
The move would help redress the current equilibrium that's meant "for the first time shareholders now take a greater share of national income than workers," McDonnell will tell delegates at the Trades Union Congress in Manchester, northern England.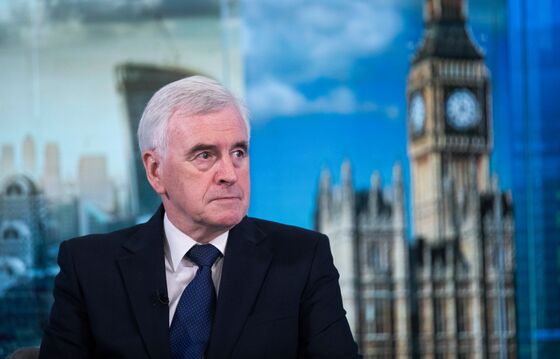 The party wants to require companies with over 250 employees to set up "ownership funds," creating a pool of shares held collectively by the workforce and could pay dividends to staff. Employees would not be able to take their stake when they quit their jobs, according to one model being considered.
Labour will reset worker-employer relations "with a significant extension of trade union rights, modernizing corporate governance structures and extending the opportunity for employees to share collectively in the benefits of ownership of their company," McDonnell will say, according to extracts of his speech released by his office. The party's policies "will forge a new workplace environment best suited to meeting the challenges of Britain's ongoing low productivity and the emerging fourth industrial revolution," he will say.
Labour is seeking to move on from a summer of internal struggles over antisemitism and arguments about the leadership of Jeremy Corbyn with a range of policy announcements as it heads to its annual conference in Liverpool later in the month. The party won votes in last year's general election offering an anti-austerity agenda and is looking to regain the initiative as Prime Minister Theresa May grapples with Britain's exit from the EU.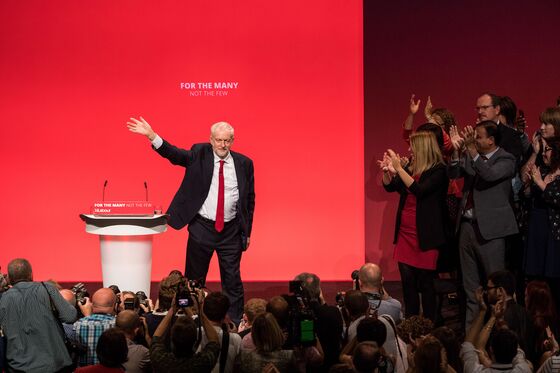 McDonnell began the day saying that a Labour government would give workers in the so-called gig economy the same employment rights as regular staff, including sick pay, paid holidays and parental leave and protections against unfair dismissal. He rejected the idea that this would hit employment.
The proposal for workers to take ownership of stakes in their companies chimes with calls for an overhaul of capitalism at the TUC's annual gathering. The umbrella group's 48 member unions represent 5.5 million workers, many of whom have lost out as their bosses have got richer, delegates said Monday.
"Spivs and speculators" were responsible for the crash in 2008 and they "got away scot free," Len McCluskey, general secretary of Unite, Britain's biggest union, told delegates in a side meeting. Lower wages, job insecurity and widening inequality serve as a call to arms for working people and "political change is absolutely essential," he said.
Chancellor of the Exchequer Philip Hammond said Labour has a record of failing workers and shouldn't be trusted to deliver.
"The last Labour government left over half a million more people out of work," Hammond said in an email. "Under the Conservatives, there are over 3 million more people in work."
McDonnell's attempts to move the conversation on from antisemitism were undermined on Monday evening when Labour lawmakers learned that one of their number, Rosie Duffield, had been facing a censure motion by her local party for associating with Labour campaigns against antisemitism.
The Labour leader, addressing his lawmakers, had refused to get involved, saying it was a matter for the local party. After the meeting, Labour lawmaker Siobhain McDonagh was furious.
"It is incumbent on all of us who have been around a lot lot longer to make sure that meeting is conducted in a proper and respectful way to both the members and Rosie," she told reporters. "The idea that the leader of our party has no responsibility for that is completely wrong. And I simply say that as a human being and not as a politician."
The motion against Duffield, who won the city of Canterbury for Labour in 2017 for the first time in its history, was subsequently dropped.