U.K. Brexiteers Are Bracing For New Fight Over EU Laws
(Bloomberg) -- Brexit-backing lawmakers in Theresa May's divided Conservative Party are gearing up for another fight with the prime minister, this time over how EU law will apply in Britain after it has left the bloc.
May is already facing resistance from Brexit-backers over a so-called "backstop" clause aimed at keeping the Irish border open after the split. But those lawmakers are also determined to fight a government plan to put off the moment at which European Union law in Britain will be repealed, according to two people familiar with the situation who asked not to be named.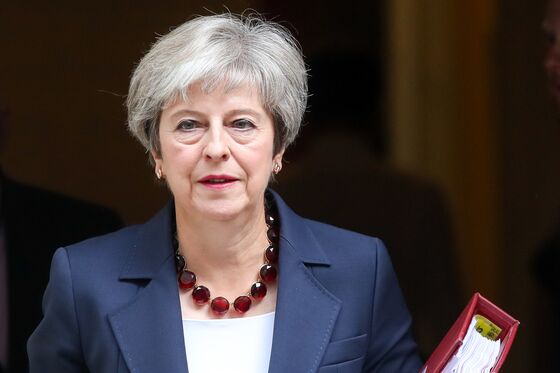 Earlier this year, in an attempt to placate her party, May put the date of Britain's departure into the EU (Withdrawal) Act. This meant that European law would cease to apply in Britain from March 29, 2019. But in July, the government said parts of EU law will need to apply after that date, and so proposed that the EU (Withdrawal Agreement) Bill, which has yet to be put before Parliament, would "save" EU law for a "time-limited period."
"I'm dead against any saving power," said Marcus Fysh, a Conservative lawmaker, in an interview. He said he was concerned that it might see EU law continue to apply in the U.K. for an unknown length of time. "If it's in any sense extendable then it's a massive risk to us."
The planned resistance serves as a warning that even if the EU is prepared to put off some of the more difficult Brexit decisions in order to secure a divorce deal, May still has a fight on her hands at home. EU chief negotiator Michel Barnier has struck an increasingly positive tone over the past week, and on Monday said a deal could be reached by early November.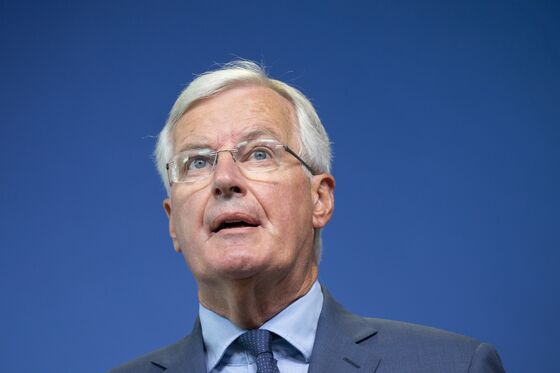 Once she secures an agreement with Brussels, May has to bring it to Parliament for approval and lawmakers on both sides of the chamber are plotting to sabotage it. Brexit-backing members of Parliament have threatened to vote against any deal that keeps the U.K. tied too close to the bloc -- though it remains to be seen if they will make good on that threat and risk triggering a general election that their party could lose.
Brexit-backers are also concerned that an agreement on the Irish backstop will end up shackling the whole U.K. to EU rules indefinitely, according to the people. The EU has demanded the backstop in case the U.K.'s proposed technological solutions to the border issue don't work. Brexit supporters argue that any backstop will become a frontstop.
Asked in an interview if May's Brexit blueprint is dead, former Brexit Minister Steve Baker replied: "It's dead, but it's still walking around. It's a zombie plan."