Brussels Edition: State of Disunion
(Bloomberg) -- Welcome to the Brussels Edition, Bloomberg's daily briefing on what matters most in the heart of the European Union. 
This is the backdrop to EU Commission President Jean-Claude Juncker's final major state of the union speech on Wednesday: His vision of a more-united Europe has been frustrated by the rise of populists across the bloc — though in Sweden they were just kept in check. Meanwhile, EU lawmakers will vote on whether the Hungarian government's consolidation of power and other actions constitute a threat to the fundamental values of the bloc. As if the internal threats weren't enough to deal with, U.S. Trade Representative Robert Lighthizer and Commerce Secretary Wilbur Ross will be in Brussels this week to discuss the fragile transatlantic truce.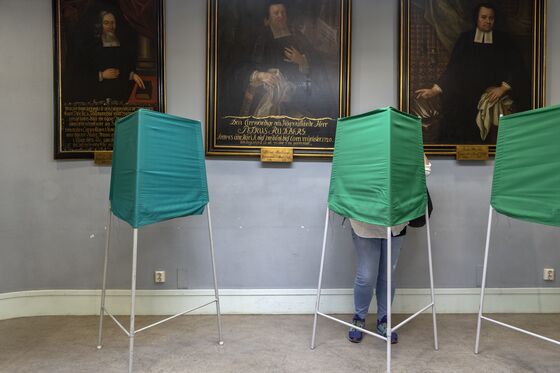 Swedish Results | Sweden may face weeks or even months of political horse-trading after an inconclusive election, echoing electoral gridlock in Germany, Italy, the Netherlands and Spain. The country's anti-immigration Sweden Democrats gained seats but didn't do as well as expected — or as Europhiles had feared. A preliminary count of 99.7 percent of the vote gave the Democrats about 62 seats in the 349-member parliament.
ECB Meeting | Economists surveyed by Bloomberg expect President Mario Draghi to stick to his current plan when the European Central Bank meets Thursday to review the latest economic projections amid mounting risks from trade protectionism and worries that Italy's populist government will blow EU budget rules. Draghi has said he will end bond purchases in December and prepare for the the first interest-rate hikes since 2011, perhaps before his term ends in October 2019.
Pro-European Alliance | Liberal ALDE leader Guy Verhofstadt says he's ready to partner up with French President Emmanuel Macron in the European Union elections in May. ALDE is preparing for a showdown between liberal values and nationalism, French newspaper Ouest France reported.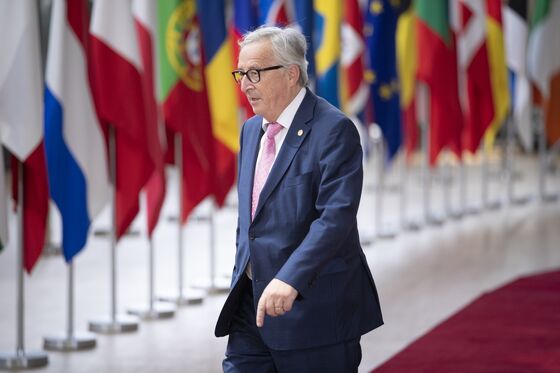 Trade Tensions | President Donald Trump's tariff storm will make landfall in Brussels today, when Lighthizer meets with EU trade chief Cecilia Malmstrom. Despite a détente reached in July, when Juncker kept proposed car tariffs at bay, the heat seems to be back on. At a Sept. 7 rally in North Dakota, Trump revived the threat, adding that in some countries "a tax on cars would be the ruination of the country. That's how big it is."
Fiscal Slippage | It's not just Italy. Mandarins in Brussels are increasingly worried about budgets in France and Spain, at a time when the ECB's stimulus draws to a close and the era of super-low interest rates nears its end. An official with knowledge of the preparations for next month's budget plans told us the politics in Madrid aren't making things any easier, while questions are being asked as to whether Spain's growth rates are a by-product of loose government spending.
Italian Clues | The Italian government knows it must cut its debt load and keep the budget deficit in check in order to promote growth and gradually implement its sweeping spending program, Finance Minister Giovanni Tria said on the sidelines of the Ambrosetti Forum in Cernobbio. Still, he didn't offer many clues or details on figures, timing or specific plans for the budget, which has to be submitted to Brussels for approval by Oct. 15, leaving officials wondering how his different pledges can be reconciled.
Brexit Briefed | EU chief Brexit negotiator Michel Barnier is apparently finding Dominic Raab a much tougher opposite number than David Davis. Why? Because the U.K.'s chief negotiator actually reads the documents before they meet, Barnier told Christian-Democrat lawmakers in a closed-door briefing in Vienna. The fundamental problem is still the same: Raab doesn't deliver the same message as Downing Street; The real talks are with May, Barnier told the lawmakers.
Tech Tax | EU finance ministers discussed plans for a controversial levy on large tech companies, hoping to strike a deal by the end of the year. While many nations support the tax, some, including Ireland, would prefer holding out for a global deal. France, a key force behind such a levy, suggested adding a "sunset" clause, allowing an EU-only tax to be phased out once a global scheme is ready. But that won't address fears that such a tax could further strain transatlantic relations.
Crypto Mapping | Europe is in no rush to police the crypto market. Even after a week of steep price drops, the Commission said it will wait for a thorough analysis from regulators — or "mapping," in Brussels lingo — before taking further action. That's the outcome of discussions held with finance ministers on Friday, which also sought to put a positive spin on the potential of the new technology.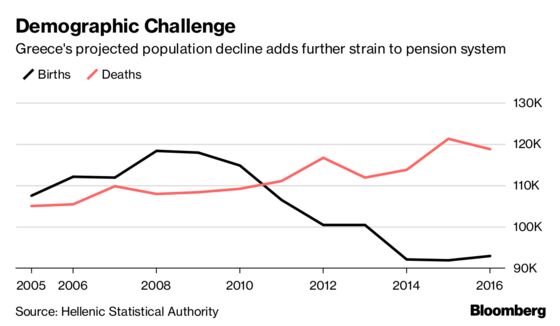 As the first post-bailout review of Greek finances begins, the government wants to shelve plans for further pension cuts in 2019. The International Monetary Fund says the reductions are necessary to shield the pension system from the challenge of a dramatic demographic decline.
11 a.m. EU Council President Donald Tusk visits Rome, meets with Italian Prime Minister Giuseppe Conte
European Union trade chief Cecilia Malmstrom meets with Lighthizer in Brussels
Barnier attends the Bled Strategic Forum in Slovenia, meets Borut Pahor, president of Slovenia and Marjan Šarec, prime minister-designate
Informal meeting of health ministers in Vienna
EU Competition chief Margrethe Vestager delivers a speech on "Getting the best out of technology" at a Centre for European Policy Studies breakfast event in Brussels
Legislation setting stricter carbon-dioxide emission limits on new cars and vans up for a vote in the Environment Committee of the European Parliament
Auditors representing the EU Commission, the ECB, the European Stability Mechanism and the IMF visit Athens for the first post-bailout review of Greek finances