Latin America Extends Sympathy to Venezuelans, But Little Else
(Bloomberg) -- Eleven Latin American nations rallied round the millions fleeing economic misery in Venezuela this week -- at least on paper.
In a joint declaration, Brazil, Chile, Colombia, Ecuador, Mexico, Peru and others pledged to give Venezuelans access to health and education, subject to "economic reality." They agreed Venezuelans should be allowed to travel with expired passports, but only if local laws allow. They called for a "substantial increase" in resources from the international community. They made no commitments themselves.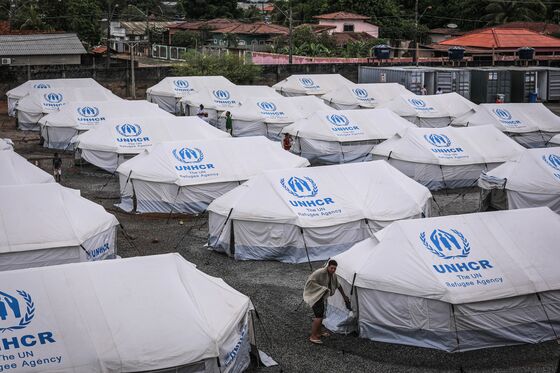 More than 2 million Venezuelans are now living outside their stricken country, with about 1.6 million having fled since 2015, according to the United Nations High Commissioner for Refugees. The latest refugees from President Nicolas Maduro's autocratic regime are destitute, many traveling by foot, but aid is scant. They've been met in some places by violence and everywhere by need.
When money is tight, there's a high political cost in shifting resources from citizens toward migrants, said Luis Guillermo Solis, Costa Rica's president from 2014 until May. This, and a lack of support from international organizations, may account for some of the "vacuums" in the accord the nations reached in Quito, Ecuador, he said.
"There is a lot of solidarity, but that has a limit, which is posed by the numbers," Solis said in a phone interview. "And the numbers we see coming out of Venezuela are huge for Latin America."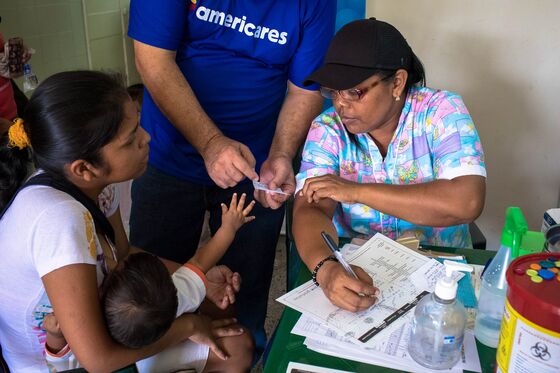 The Quito meeting is "an important first step," but falls short, said Tamara Taraciuk Broner of Human Rights Watch. "States need to take concrete steps that will ensure that Venezuelans have access to legal stays and work permits region-wide," she said.
The exodus is the continent's biggest in decades, if not in history. Through policies such as putting inexperienced military officers in charge of the oil industry, Maduro's government has brought about the ruin of a nation with greater crude reserves than Saudi Arabia. As economic output continues to fall, hunger and shortages are driving thousands to flee every day, with many crossing borders on foot, hitchhiking and trekking.
Ulises Barria, an organizer with the Movimiento Nacional Despierta Panama, which is pushing his government to regulate migration, said his nation is swamped.
"It's a complicated situation, because the economy in Panama has slowed down and unemployment has increased and we're still receiving migration from Venezuela, the Dominican Republic, all over," he said. "We can't sustain it."
The exodus is equal in scale to the European refugee crisis, and it's unclear what an effective response might cost. The U.S. is spending more than $65 million on development and humanitarian assistance, as well as sending a hospital ship. The UN High Commissioner is halfway to funding a $46.1 million mission in which it is working with governments to improve asylum and refugee management systems and meeting basic needs.
This week's meeting in Quito was meant to regularize neighbor states' responses and organize humanitarian aid. But the statement that emerged included four caveats before mentioning any effort to provide migrants with essential services:
"We ratify the commitment of states of the region, conforming with the availability of public resources, economic reality, their internal laws and the possibilities of every country of destination, to provide Venezuelan citizens in a situation of migration access to public health and education services and job market opportunities."
Geoff Ramsey, a Venezuelan expert at the Washington Office on Latin America, a research organization that works for human rights, said the communique was little more than an expression of sympathy and good intentions.
"The truth is, governments are trying to give themselves giant loopholes," he said. "Unfortunately, the trend seems to be going in the opposite direction of a humane, coordinated response."
Ramsey said the ad hoc relief effort so far has included success stories: Colombia gave about 400,000 Venezuelans temporary residency and Brazil has established about a dozen shelters on the border. But such stopgaps should be paired with long-term solutions to house and employ people who will require money from donor countries and humanitarian agencies, he said.
Szelay Perdomo, 37, crossed into Maicao, Colombia, in the far northeastern desert three months ago, hoping to earn enough to provide for her 1-year-old daughter back home in Venezuela. While Colombian authorities provide baby food and diapers, there's little help for adults, she said.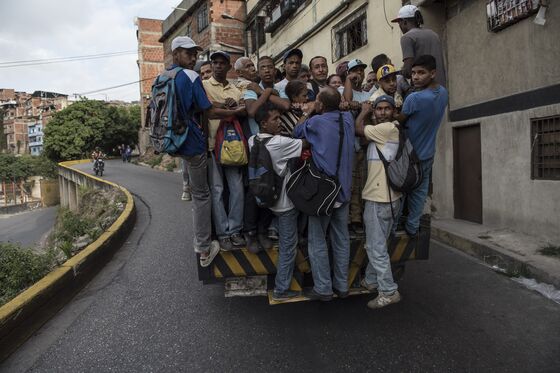 The 1 million Venezuelans in the country are set to double over the next year if migration continues at its current pace. An estimated 395,000 Venezuelans are living in Peru, about a quarter of a million in Ecuador.
Venezuela was once a prosperous petrostate, but the collapse brought about by years of misrule has led to power cuts, water shortages and lack of public transport, as well as shortages of food and medicine. The crisis could get worse before it improves, as oil output plunges and inflation continues to accelerate toward an annual rate of 1 million percent.
Maduro often mocks and excoriates migrants. However, it probably suits the government for people to leave, since there are fewer mouths to feed with remaining revenue, Christian Kruger, the head of Colombia's migration authority, said this month.
"It's clear that this is going to continue to increase," he said in Quito. "The measures that Maduro has implemented, basically what they're doing is to expel the population, both foreigners and locals. To what end? As they leave, the few barrels of oil that they still have he can distribute this between fewer people."