EU 'Very Clear' That May's Brexit Plan Has Some Good Parts to It
(Bloomberg) -- European Union chief Brexit negotiator Michel Barnier doesn't think that the U.K.'s plan for post-Brexit ties is completely unworkable, a European Commission spokesman said.
The spokesman was responding to claims made by a British lawmaker that Barnier said U.K. Prime Minister Theresa May's so-called Chequers Plan was "dead" during a meeting in Brussels on Monday.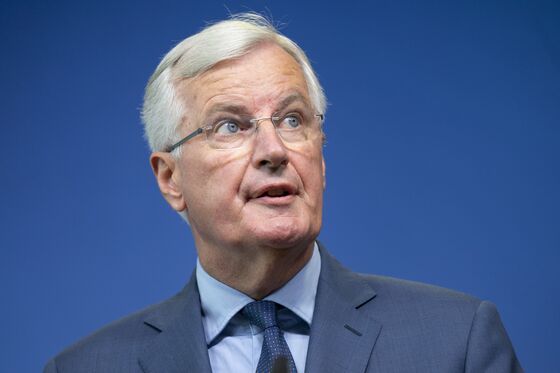 "This was a meeting that was not open to the press, which is a perfect recipe for everyone to come out of there and say what one or the other understood Michel as saying," spokesman Margaritis Schinas told reporters on Thursday.
He said Barnier had been "very clear" from the outset that the plan contains "positive elements" and there could be "further discussions on issues that still create problems."
One of the lawmakers present at the meeting, Labour's Stephen Kinnock, asked Brexit Secretary Dominic Raab in a Parliament hearing on Wednesday whether the government should have a plan B "assuming you take Michel Barnier at his word that this is dead in the water?"
EU officials say they can accept parts of the plan that deal with security and foreign policy cooperation. They don't believe that the government's vision for remaining inside the single market for goods but not services would fit with EU rules.
"You cannot play with it by picking pieces," Barnier was reported as saying in an interview with Germany newspaper Frankfurter Allgemeine Sonntagszeitung on Sunday. "I strictly oppose the British proposal."
Barnier has his third meeting in three weeks with Raab in Brussels on Thursday. They are aiming to get a deal on the U.K.'s withdrawal from the EU by mid-November.