Don't Humiliate U.K. Over Brexit, Former Envoy Rogers Tells EU
(Bloomberg) -- The European Union should avoid humbling the U.K. in negotiations over the terms of its departure, according to the former British ambassador to the bloc.
In a speech in Dublin on Thursday, Ivan Rogers warned that the region could face its biggest political crisis since World War II.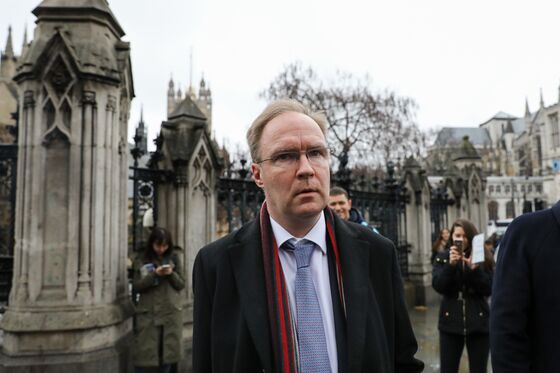 "All sides need a stable, amicable post-Brexit settlement, not an endless toxic running battle and any Brexit deal which was widely perceived as a humiliation in the U.K. will not be a stable, lasting one," he said.
The EU has rejected much of U.K. Prime Minister Theresa May's proposals for the future, known as her Chequers plan, in particular its idea of remaining only partly in the single market and establishing a unique model for customs that would enable it to strike its own global trade deals.
"We face a critical few months in the Brexit process, and the potential for a severe political crisis between the U.K and the EU, as well as for domestic British political turmoil, on a scale we have not seen since the War," Rogers said.