Insurgent Democrat Topples Another Incumbent in Boston Primary
(Bloomberg) -- Democratic voters again showed their determination to oust the old guard in Tuesday's Massachusetts primary, a sentiment that may help the party retake the House in November while making governing with a diverse and ideologically varied majority more difficult.
Boston City Council member Ayanna Pressley rode a campaign promise of change to an upset victory over incumbent Democratic Representative Mike Capuano that was less a statement about political divisions than it was a signal that voters are seeking fresh faces who more closely reflect the district's diversity.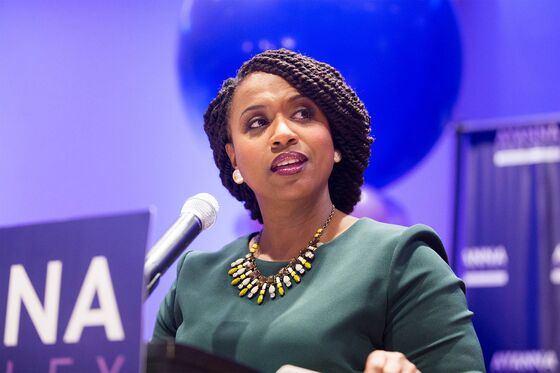 Pressley, 44, is poised to become the first black woman elected to Congress from Massachusetts, representing the state's only majority-minority district. Capuano, 66, who is white, had been the area's congressman for 20 years and had a solidly liberal voting record. Still, it wasn't a close contest. Pressley got 58 percent of the vote to Capuano's 41 percent.
"It seems like change is on the way," Pressley said in her victory speech, echoing her campaign slogan "Change Can't Wait." "We committed to running a campaign reflective of those who don't see themselves in politics or government."
For Democrats, the change is coming in a variety of ideological flavors. The other upset of a longtime Democratic incumbent came in June in New York, when Alexandria Ocasio-Cortez, a self-described democratic socialist defeated Representative Joe Crowley. But Democrats also have nominated moderates in conservative-leaning districts, such as Conor Lamb in western Pennsylvania and Danny O'Connor in a suburban Ohio district. In other contests, progressives Kara Eastman in Nebraska and Dana Balter in upstate New York won primaries over moderate, party-backed candidates.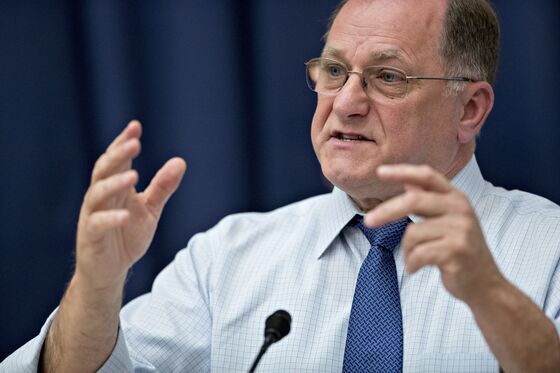 It's a tricky road for a party that needs to maintain a big tent to take 23 Republican-held House seats to win a majority. The primary victories of candidates like Pressley and Ocasio-Cortez in solidly Democratic districts won't change the balance of power in the House. But they will shift the party power structure and pose a challenge for House Minority Leader Nancy Pelosi, who has led the caucus for a decade-and-a-half and hopes to return as speaker in January.
The face of the party has changed most dramatically in safe Democratic districts where the incumbent isn't running for re-election and will be replaced by a younger woman of color.
In Detroit, Representative John Conyers will likely be replaced by former Michigan state legislator Rashida Tlaib, who would be the first Muslim woman elected to Congress. State legislator Ilhan Omar, who came to the U.S. as a refugee, won the Democratic primary for Representative Keith Ellison's Minneapolis seat, and will likely be the first Somali-American elected to Congress.
And in Connecticut, former Teacher of the Year Jahana Hayes beat the presumed front-runner in the race to replace Representative Elizabeth Esty and will likely be the state's first black Democrat in Congress.
But the party has been more cautious deep in Republican territory. In Senate contests, red-state Democratic incumbents like West Virginia's Joe Manchin and Indiana's Joe Donnelly faced little or no primary opposition. On the gubernatorial level, it's a mixed bag for the left -- progressive Andrew Gillum defeated a moderate Democrat in Florida, but establishment-friendly Gretchen Whitmer easily defeated a liberal upstart in Michigan.
Party activists have argued the outcome of races like the ones in Boston and New York may help the party turn out voters in November in their bid to win control of the House and, possibly, the Senate. Polls show Democrats hold significant advantages with young voters, women, blacks, Hispanics and Asians, who may be motivated to back the party whose candidate more closely reflect them.
Crowley dismissed attempts to draw parallels between his race and Capuano's beyond similar demographic changes in their districts. He said that the positive side of recent elections has been the way they energized the party's base.
"The engagement of people who've never voted before that happened in my district in very large numbers, that's a good thing," Crowley said Wednesday at a news conference. "The engagement of women in these elections is a good thing."
Efforts by Democrats to present a new face have been evident in a record number of women running for office and winning primaries.
"The real national story: Pressley is the *180th* Democratic woman to be nominated for the House in 2018," Boston College political science professor David Hopkins wrote on Twitter.
Republicans seized on Pressley's victory as a sign that Democrats are divided and being pulled to the left.
"The resistance movement won one more time, defeating a member that has been here more than two decades," House Majority Leader Kevin McCarthy of California said, using a term generally applied to opponents of President Donald Trump.
While Capuano highlighted his experience and opposition to Trump, Pressley focused on the perspective she would bring to the district, which is 42 percent non-Hispanic white -- with large black, Hispanic and Asian populations.
During an Aug. 7 debate, Pressley criticized Capuano's dismissal of "identity politics," arguing for the importance of having leaders who reflect the diversity of a district. "It matters because it influences the issues that are spotlighted and emphasized," she said.
While Pressley and Capuano are both left-of-center and agreed on many issues, including expanding Medicare to all Americans, one notable area of disagreement was over the Immigration and Customs Enforcement agency, which carries out deportations of undocumented people. Pressley embraces the calls on the left to defund ICE, while Capuano declined to go there.
The chairman of the progressive group Democracy for America, Jim Dean, which had endorsed Pressley, called her victory "an important reflection of the generational, multiracial inclusive populist transformation that's happening in the Democratic Party right now all across the country."