Swedish Green Party Wants to Shift Taxes Away From Income
(Bloomberg) -- Sweden's Green Party, the junior partner in the ruling coalition vying for reelection on Sunday, is against raising the total tax burden in the economy while backing a shift in levies to encourage hiring and reducing emissions.
"Our focus is on environment taxes," Financial Markets Minister Per Bolund said in an interview. "We think they can and should be raised in order to safeguard the climate, and that we can instead lower income taxes and payroll taxes in order to avoid raising the total tax pressure."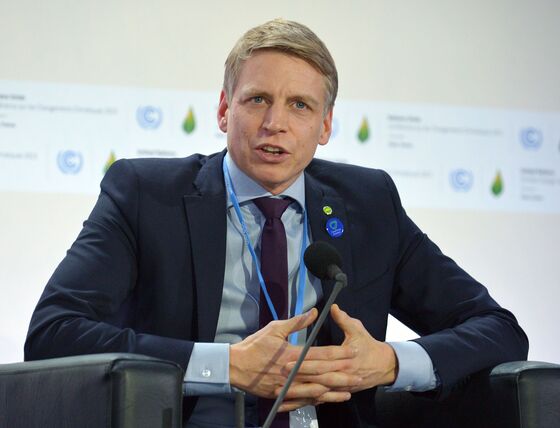 The party is also open to again considering a bank tax, something the Greens and the Social Democrats have failed at twice over the past four years. The Social Democrats have again brought up the idea as part of plan to pay for an extra week off for families, which it expects will cost 5.4 billion kronor.
Bolund said he's still open to trying again if they can find a model that won't have negative consequences, and if it's introduced as part of a broader tax reform.
Asked how his party would act if it becomes an opposition party in terms of voting in parliament, he said he doesn't want to speculate.
"The best thing we can do is to await voters' decision on election day," Bolund said. "We have a responsibility not to close any doors, in order to make sure we can create conditions for broad solution."