Iran's Zarif Says Trump Must `Stand Aside' on Syria
(Bloomberg) -- President Donald Trump needs to take a side seat when it comes to Syria, Iranian Foreign Minister Mohammad Javad Zarif said.
"Mr. Trump needs to stand aside and allow those who battled terrorism in Syria to do their work," Zarif told reporters according to state-run Mehr news agency. "The U.S. doesn't have a good track record confronting radicalism and terrorism."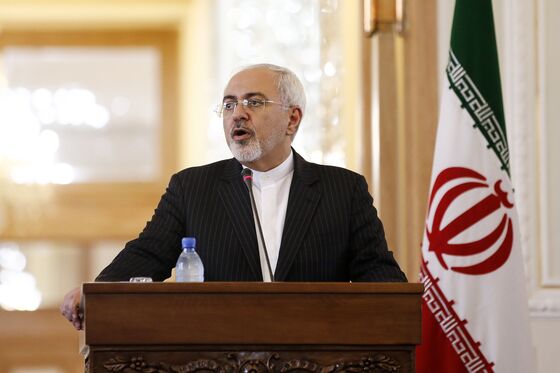 On Tuesday, the White House vowed to "respond swiftly and appropriately" if the Syrian military uses chemical weapons in Idlib, the last major opposition holdout in the country's seven-year civil war.
"President Bashar al-Assad of Syria must not recklessly attack Idlib Province," Trump said in a tweet. "The Russians and Iranians would be making a grave humanitarian mistake to take part in this potential human tragedy."