Haddad to Replace Lula as Candidate by Tuesday, Party Members Say
(Bloomberg) -- Former Sao Paulo Mayor Fernando Haddad will substitute Luiz Inacio Lula da Silva as the official presidential candidate of the Workers' Party after the leftist leader was banned from the race by Brazil electoral authorities.
Lula will make the announcement by Tuesday through a letter written from his jail cell, according to two senior Workers' Party members with direct knowledge of the matter. The Workers' Party may not confirm the decision for another few days, the two people said.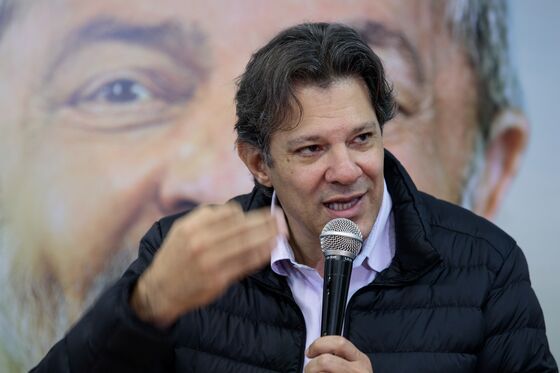 Lula has been imprisoned since April on corruption charges, and the country's top electoral court, known as the TSE, on Saturday blocked his comeback bid for the nation's top job. Despite his legal woes, Lula had been the undisputed leader in polls for October's presidential election. The question now is how much support he can transfer to Haddad.