Steinhoff Ex-CEO's Day of Reckoning Delayed by Police Row
(Bloomberg) -- Steinhoff International Holdings NV is locked in a dispute with the South African police over their failure to charge former Chief Executive Officer Markus Jooste for his role in the accounting scandal that brought the global retailer to the brink of collapse.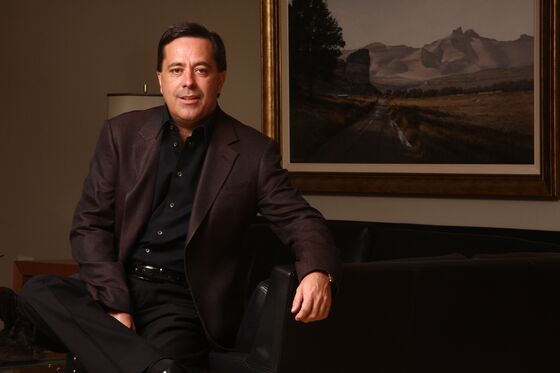 While the owner of Conforama in France and Mattress Firm in the U.S. said in January it had referred Jooste to the anti-graft unit known as the Hawks, a high-ranking official at the department last week said the report was -- and remains -- devoid of crucial details. The authority is still waiting for Steinhoff's audit committee head, Steve Booysen, to supply the missing information, specialized commercial crimes head Alfred Khana told lawmakers.
"There is not a shred of evidence under oath that will allow me to go to anybody to question them," he said at a parliamentary hearing to discuss Steinhoff's near collapse.
Visibly exasperated, Steinhoff Chairwoman Heather Sonn responded that the company has done everything the Hawks have asked of it and that Booysen isn't aware the police want more information. Furthermore, she's opened a second case with the law enforcement agency that accused individuals other than Jooste of wrongdoing, without identifying them.
The impasse is likely to frustrate investors who lost money in the fall out from the Steinhoff crisis, including pension funds. The company has shed 95 percent of its market value -- some 13 billion euros ($15 billion) -- since reporting accounting irregularities in December, and has sold a string of assets to shore up its balance sheet. Jooste quit on the day the crisis erupted, and hasn't been heard from publicly since.
That's set to change on Wednesday, when he finally appears before lawmakers after repeated refusals, though only on condition he's asked exclusively about flaws in the financial industry. He isn't able to give evidence on Steinhoff directly as he's no longer an employee and may eventually face prosecution in relation to the scandal, the ex-CEO's lawyer, Callie Albertyn, said in a letter to the parliamentary finance committee.
Auditors at PwC are investigating Steinhoff's accounts with a view to reporting accurate financials for the year through September 2017 by the end of this year. The probe is focused on inflated profit and asset values, as well as off-balance-sheet deals with third parties.
At last week's hearing, some lawmakers told Khana that once a case was opened it's the police's job to investigate and build a case. The committee members also asked if the Hawks have a large enough budget or auditors to investigate a possible fraud inquiry. They concluded by saying Steinhoff and the Hawks must talk and come back to parliament in fourteen days with their differences resolved.
"Our prime concern is the abysmal performance of the Hawks," Committee Chairman Yunus Carrim said in a statement after the hearings. "Of course, we realize the complex and global nature of the investigation, but it's clear that the Hawks are doing very little beyond having meetings with no results."
The stock rose 2.9 percent on Tuesday as the company agreed to sell its half of the German furniture chain POCO to former business partner Andreas Seifert, putting an end to their bitter dispute.