Macron Names Former Green Lawmaker as French Energy Minister
(Bloomberg) -- Francois de Rugy, a former Green lawmaker and career politician, was named France's energy and environment minister on Tuesday to replace the environmental activist and former television star Nicolas Hulot who resigned last week.
De Rugy, 44, will be responsible for preparing President Emmanuel Macron's energy-policy road map for the next ten years, which aims to reduce the use of nuclear power. He will come up against Electricite de France SA, the operator of the nation's 58 atomic reactors, which is trying to convince Macron to build new reactors to replace part of its aging fleet.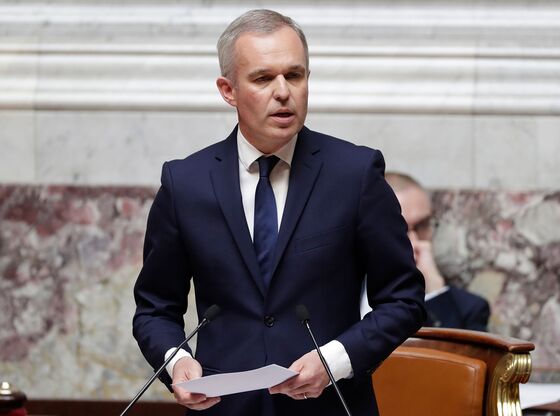 The appointment was welcomed with mixed opinions.
"He's not the most vocally anti-nuclear person you've ever met," said Charlotte Mijeon, a spokeswoman for Sortir du Nucleaire, a French anti-nuclear energy association. "He's always been seen as quite moderate, eager to make compromises."
Daniel Bour, Chairman of Enerplan, a federation of solar power companies, welcomed De Rugy's appointment and urged him to continue his predecessor's efforts to develop clean energies
Macron picked a professional politician rather than a campaigner as he looks to stabilize an administration that's been buffeted by resignations and a slide in the polls.
Rugy was previously speaker of France's lower house. In the early 1990s he joined the Generation Ecologie political movement and continued his local political career in the left and green movements. In 2017, he sought the left's nomination for the presidential race but won just 3.8 percent.
Hulot had complained that Macron was making only "small steps" on protecting the environment and wasn't forceful enough on pesticides, biodiversity or land destruction.
While EDF shares jumped on Hulot's Aug. 28 resignation, the nuclear giant's stock remained unmoved by Rugy's nomination.