Cohn Lifted Papers Off Trump's Desk to Stop Nafta Exit, Book Says
(Bloomberg) -- How do you stop President Donald Trump from pulling out of a trade deal? Remove the papers for doing so off his desk, apparently.
According to a Washington Post report, a new book on the Trump presidency by legendary journalist Bob Woodward includes details of how then-economic adviser Gary Cohn stopped the president from ordering an exit from Nafta and a trade deal with South Korea.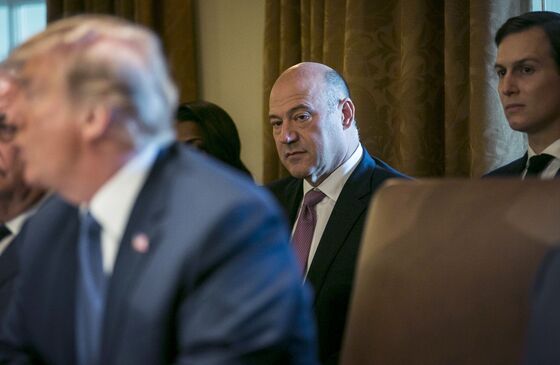 The former Goldman Sachs Group Inc. executive resigned as head of Trump's National Economic Council earlier this year after failing to block new tariffs on steel and aluminum. But according to Woodward, he quietly saved the South Korea-U.S. trade agreement, known as Korus, when in 2017 he removed a "letter off Trump's desk" that the president planned to sign that would have ordered a U.S. withdrawal.
The stories in Woodward's book are wrong, White House Press Secretary Sarah Huckabee Sanders said in a statement on Tuesday. "This book is nothing more than fabricated stories, many by former disgruntled employees, told to make the president look bad," Sanders said. Cohn couldn't be reached for comment.
Cohn told a colleague that he stole the letter to protect national security, according to a copy of the book obtained by the Post, which is due for public release later this month. He also did something similar in the spring of 2017 when Trump was eager to pull out of Nafta.
At one point the president confronted Rob Porter, his staff secretary who had also taken a lead role in trade policy, over the failure to pull out of Nafta. Porter has since left the White House.
"Why aren't we getting this done? Do your job. It's tap, tap, tap. You're just tapping me along. I want to do this," the Woodward book quotes Trump as saying.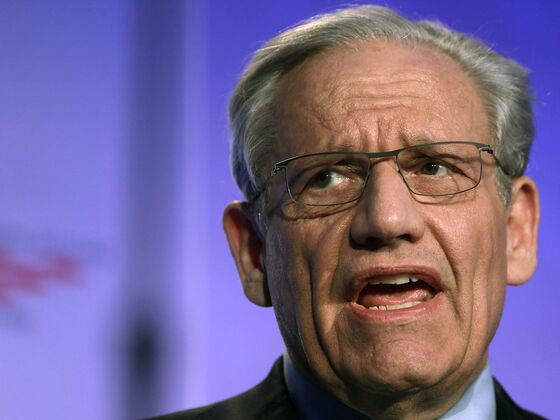 According to the Post: "Under orders from the president, Porter drafted a notification letter withdrawing from Nafta. But he and other advisers worried that it could trigger an economic and foreign relations crisis. So Porter consulted Cohn, who told him, according to Woodward: 'I can stop this. I'll just take the paper off his desk.'"
Cohn's intervention may have saved both Korus and Nafta. The U.S. last week announced it had reached a bilateral deal with Mexico to salvage Nafta and Washington on Wednesday is due to resume negotiations with Canada to stay in the pact. The administration also released the terms of a renegotiated Korus on Monday that makes what most trade experts consider to be only minor tweaks.
In a call with Woodward in early August, the president also seemed to have changed his tune on both. "I'm in the process of making some of the greatest trade deals ever to be made," Trump boasted, according to a transcript of the Aug. 14 interview with Woodward released by the Post.