How Iran Could Counter U.S. Sanctions
Donald Trump is targeting Iran's oil, but U.S. sanctions alone might not be enough to shut down the Islamic Republic's economic lifeline.
Discounts, bartering and smuggling — even disabling the tracking systems on its fleet of tankers — are among the tactics Iran may lean on to keep almost 800,000 barrels a day of its exports flowing after U.S. restrictions resume in November, Ellen Milligan writes.
The sanctions will still hit hard, but sales abroad at those levels would cushion the impact for a ruling establishment rocked by a sharp depreciation in its currency and bubbling discontent over rising prices.
China, Turkey and India will likely continue to buy Iran's oil, while other major purchasers including Japan, South Korea and European nations are already shunning its crude.
Trump, meanwhile, is looking to inflict maximum pain on Tehran after pulling the U.S. out of the 2015 nuclear deal in May.
The president wants a total oil-export shutdown to force its leaders back to the negotiating table as he pursues a new accord that rolls back Iranian influence in the Middle East. That's a cherished goal of America's two biggest regional allies — Israel and Saudi Arabia.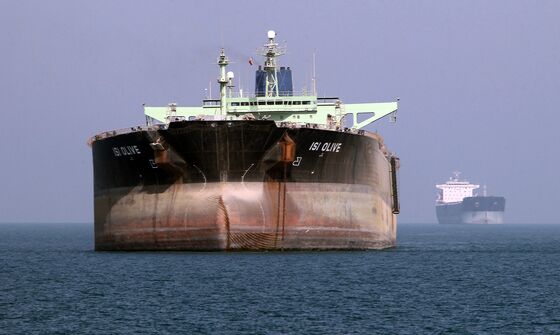 Tough questions | Special Counsel Robert Mueller's investigation into alleged Russian interference in the 2016 election will hang over this week's Senate hearing for Brett Kavanaugh, who may help decide the probe's fate if he's confirmed to the U.S. Supreme Court. Democrats, making a long-shot bid to derail Trump's second nominee to the high court, say they will press Kavanaugh on how he might rule on issues affecting Mueller's inquiry.
Asia snub | Trump's decision to skip two major Asian summits in November is stoking concerns about American reliability as a counterweight to China. While the U.S. midterm elections provide the president strong incentive to stay close to home, Trump's absence will make it harder to advance the administration's "Indo-Pacific" strategy and leave more space for China's Xi Jinping to promote his vast trade and development initiatives
Politics returns | British politicians return to work tomorrow ready for battle over Brexit. Prime Minister Theresa May's plan to keep the U.K. close to the European Union is drawing fire from all sides — including Brussels — while opposition leader Jeremy Corbyn is also struggling to keep his Labour Party together over accusations of antisemitism. And to think there are only seven months left until Britain leaves the bloc. Buckle up.
Peace dividend | Eritrea is planning to cut the size of its army and change a conscription policy that the United Nations blames for prompting thousands of people to flee to Europe. As Nizar Manek reports, the official end to a two-decade war with neighboring Ethiopia has given the state the chance to ease off its war-footing and help stem the flight of Eritreans who in 2015 constituted the fourth-largest group illicitly crossing the Mediterranean.
Reuters journalists jailed | A Myanmar judge sentenced two Reuters journalists to seven years in prison today after they were found guilty of breaching the Official Secrets Act in the course of reporting about atrocities against Rohingya Muslims. Both had pleaded not guilty, with Reuters citing "compelling evidence of a police set-up." Stephen J. Adler, Reuters' editor-in-chief, called it "a sad day for Myanmar, Reuters journalists Wa Lone and Kyaw Soe Oo, and the press everywhere."
Libya's United Nations-backed presidency council has declared a state of emergency in Tripoli after days of clashes between rival militias damaged oil facilities and forced the airport to close, Libya TV reports.
And finally ... Russian state television broadcast a new weekly prime-time show devoted to Vladimir Putin yesterday that lauded his leadership qualities and physical vigor as it reviewed the past week's presidential visits and meetings. With daily news shows already a catalog of his activities, the program has appeared as Putin's popularity has slumped over a plan to hike the pension age. Putin's "a very human person," Kremlin spokesman Dmitry Peskov told the host at one point.