Pompeo Concerned by Reports of Iran Moving Missiles to Iraq
(Bloomberg) -- The U.S. is deeply concerned over reports of Iran moving ballistic missiles into Iraq, Secretary of State Mike Pompeo said.
If found to be true, it's a "gross violation of Iraqi sovereignty" and breaches a United Nations resolution, Pompeo said in a tweet.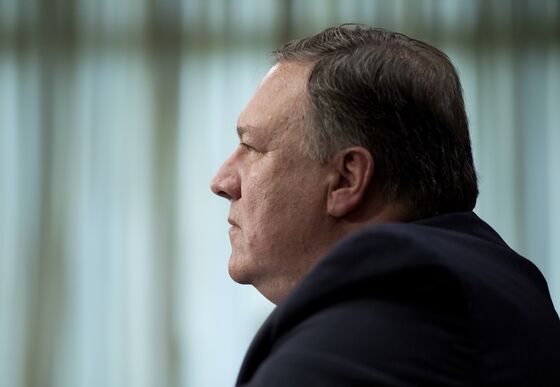 Pompeo was responding to a Reuters report that Iran had provided missiles to Shiite proxies in Iraq in the past few months. The country was also said to be helping these groups develop the capacity to build missiles in Iraq to deter attacks on its interests in the Middle East, Reuters reported, citing unidentified Iranian, Iraqi and Western intelligence officials.
Iran's Foreign Ministry spokesman Bahram Qassemi on Saturday rejected the allegations, calling them "unfounded" and "absurd." Qassemi said the claim aims to "fuel fear in regional countries in continuation with a policy to demonize Iran," the state-run Mehr news agency reported.
The U.S. has often accused Tehran of violating UN Security Council Resolution 2231, which endorsed a nuclear deal in 2015 between Iran and world powers. The resolution calls upon Iran not to undertake activities related to ballistic missiles that can be capable of delivering nuclear weapons.