Europe Should Be on Summertime Forever, EU Commission Says
(Bloomberg) -- The European Union should scrap twice-yearly time changes and keep its clocks on what is currently summertime, said the bloc's executive arm.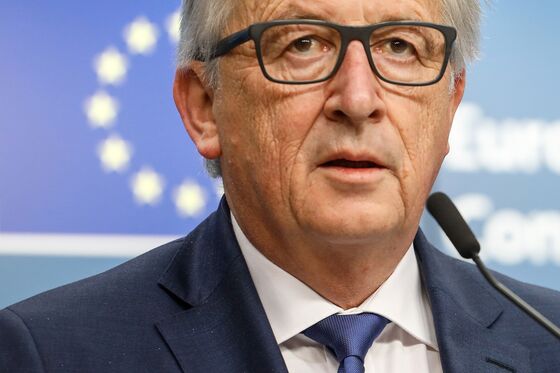 On Friday, the European Commission unveiled the results of a public consultation on the merits of the decades-old practice of capitalizing on natural daylight by putting clocks forward by 60 minutes between late March and late October, and then switching back for the winter.
"There was a public survey, millions answered, and are of the view that it's the summertime that should be used all the time in the future, and so it will be," Commission President Jean-Claude Juncker said in an interview with German broadcaster ZDF ahead of the publication of the results. "People want this, we're doing this," Juncker said.
The Commission said it received 4.6 million responses on the matter from all 28 Member States, the highest number of responses ever received in any public consultation. According to the preliminary results, 84 percent of respondents are in favor of putting an end to the time changes.
While each of the EU's 28 member states can pick its time zone, switches from summertime to wintertime are centrally regulated, to avoid disruptions in the bloc's single market. The Brussels-based commission's regulatory proposal to scrap changes will be subject to approval by national governments and the European Parliament.
Three quarters of the respondents in the commission's survey said that changing the clock twice a year is a "very negative" or "negative" experience, citing health impacts, an increase in road accidents or the lack of energy savings.
German Chancellor Angela Merkel concurred on Friday.
"I personally think it's a very high priority" to stop clock change, she said during a visit to Nigeria, according to Deutsche Presse-Agentur newswire.