The Home of Volvo Is Turning Its Back on Swedish Establishment
(Bloomberg) -- Ann-Sofie Hermansson has a "Keep Calm and Carry On" mug on the window sill of her office in Gothenburg's city hall.
The mayor recently had to deal with gangs of masked youths setting dozens of parked cars on fire in this city in western Sweden. The turmoil made international headlines and added to nationwide unease over rising crime rates ahead of the country's Sept. 9 general election, which could be the most tumultuous in a century.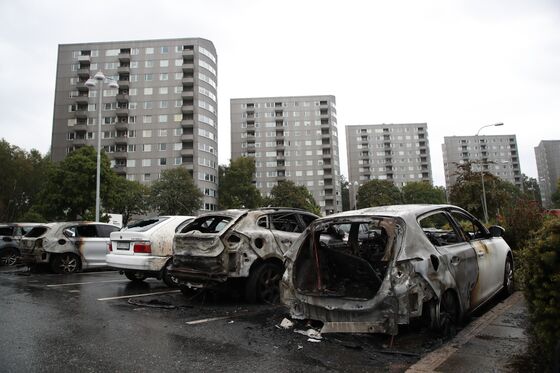 But torched cars are just among her concerns. The mayor's party, the Social Democrats, is heading for a beating. As the home of Volvo and a sprawling harbor, Sweden's second-largest city has long been a Social Democratic stronghold. The party is now running fourth in polls for a municipal vote also slated for next month, hemorrhaging support to both the left and the right.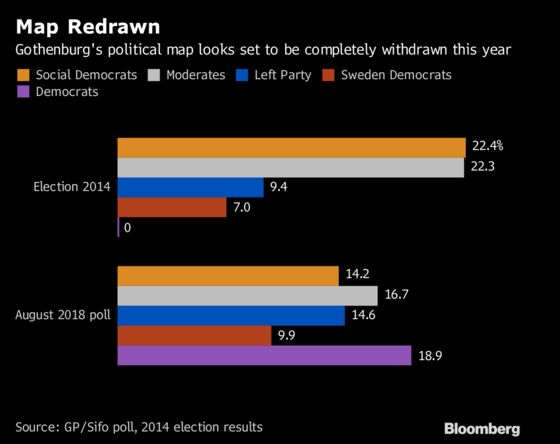 Its troubles in Gothenburg are echoed nationwide. The dominant party in Swedish politics is poised for its worst national election in a century amid discontent over an explosion in immigration, lengthening hospital queues and rising crime rates. It would be another blow to European social democracy, which has already been routed in powers such as Germany and France.
"There's no point speculating," the mayor said in a recent interview at her office. "All we can do is to use every hour that's left of the campaign."
Ulf Bjereld, a political science professor at the University of Gothenburg and a Social Democrat activist, argues that the dwindling fortunes of the progressive movement is a product of the end of the industrial society.
"This tearing down of structures is affecting a lot of traditional parties like the Christian Democrats and the Liberals," he said. "Most of all, it's affecting European social democracy."
Despite overseeing years of solid economic growth and budget surpluses, the Social Democrats are also under fire over their handling of the country's treasured welfare state. In their traditional northern bastions, for example, it's health care that risks booting them out of power for the first time in 84 years.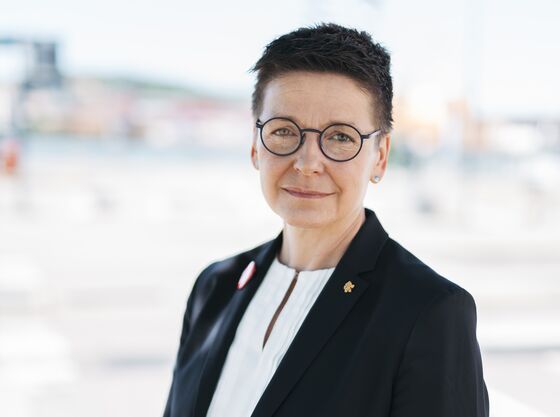 They have run Gothenburg for the past 24 years, with Hermansson, a former Volvo factory worker, at the helm for the past two. While nationwide issues play a big part in their troubles in the city, local concerns also pose a challenge.
That can be found in the rise of The Democrats, a party founded less than a year ago by Martin Wannholt. He defected from the conservative Moderates because he opposed the construction of a new railway link designed to reduce congestion in this city of 600,000. But his party shouldn't be confused with the Sweden Democrats, the nationalists poised to win more than 20 percent nationwide. Wannholt is largely positive to immigration, but critical over how the large inflow of migrants has been handled.
Before the car torchings, the community was shocked by the 2016 death of an eight-year-old boy of Somali origin who was killed in his sleep by a grenade hurled at night into the family home. Both acts of violence have been blamed on criminal gangs of mostly foreign origin. Almost 26 percent of Gothenburg's population is foreign born.
"The Social Democrats, Prime Minister Stefan Lofven and the PM before him have abdicated from their responsibility of maintaining law and order," said Wannholt, who's promising voters 300 new local police officers.
If polls are confirmed on election night, his party will become the biggest in Gothenburg.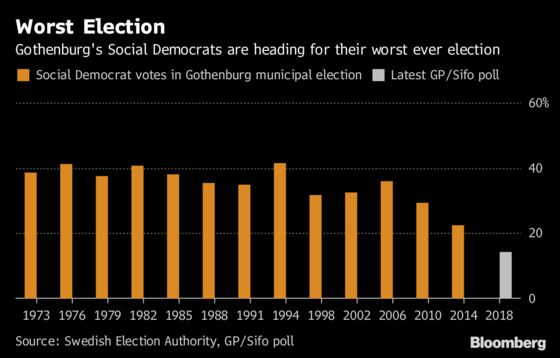 Jahja Zeqiraj, a local politician who has switched to the Democrats from the Social Democrats, says his old party lacks answers and is "living in some kind of nostalgia."
Another voter, Lovisa Kohler, complains that "they've moved too much to the right" and is thinking of casting her ballot for the Left Party, the former communists.
"It's going to be a thriller," she said in an interview. "I'm from the north and up there there are a lot of Sweden Democrats. It's scary how popular Jimmie Akesson is there," she said, referring to the nationalist party leader.
Hermansson, the mayor, says her party needs to think bigger.
"I think voters are longing for a social democracy with more self confidence and visions for the future," she said. "Visions that aren't based on anxiousness."