Irish Football Fans Are Chilled by Jacob Rees-Mogg's Brexit Inspection Warning
(Bloomberg) -- This weekend, Paddy Hunter will help lead an invasion of the south of Ireland from the north.
Hunter, 51, will join about 20,000 Gaelic football supporters streaming across the border for the All-Ireland final between Tyrone and a Dublin side bidding for its fourth straight title. They will make the journey to Sunday's game in the Irish capital unhindered, a contrast to 30 years ago when British soldiers held Hunter at a checkpoint.
"We had a hurling match that evening and had our gear with us," he said. "The army searched the car and spotted our hurling sticks -- they said they were offensive weapons and held us for over an hour. We were late and lost the match."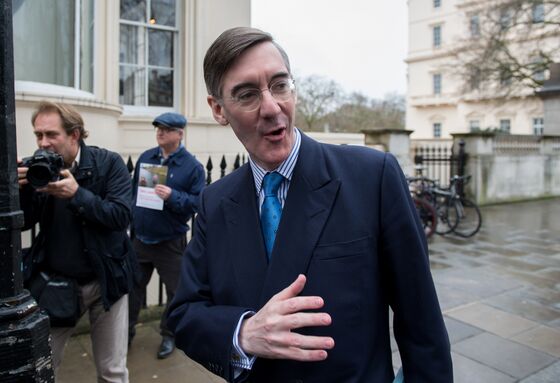 Hunter's experience shows what's at stake as talks on the U.K.'s departure from the European Union focus on keeping on the Irish border open. It also helps explain why Brexit hardliner Jacob Rees-Mogg's comments, which emerged last week, that inspections could resume at the frontier provoked a furious reaction in Ireland.
''It's hard to believe that a senior politician is so ill-informed about Ireland and the politics of the Brexit Irish border issue that he could make comments like these," Irish Foreign Minister Simon Coveney tweeted. "We have left the Troubles behind us, through the sincere efforts of many, and we intend on keeping it that way."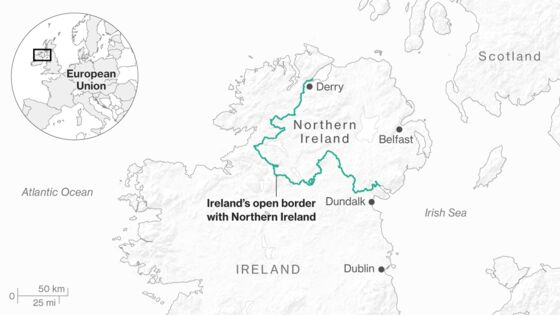 "Ireland would not be a free for all," Rees Mogg, who commands about 60 hardline Conservative Party euro skeptics, said in a video clip. "It would be perfectly possible to continue with historic arrangements to ensure that there wasn't a great loophole in the way people can get into the U.K."
This year, Hunter has chalked up about 60 trips across the now-invisible 310-mile (500-kilometer) border running from near Derry in the north to Dundalk in the south, joining legions of fans who cross the frontier to support their teams.
Founded in 1884, the Gaelic Athletic Association was created as a symbol of the country's fight for independence from Britain. It's "basic aim" is to strengthen the country's national identity in a united Ireland by promoting Gaelic football, a cross between rugby and soccer, and hurling, another 15-a-side game that's similar to a combination of field hockey and lacrosse.
Gaelic football especially is played widely in Northern Ireland, mostly by the Catholic community, with fans and teams routinely crossing the border for games even during the worst of the region's violence.
"There were serious delays going to matches and traffic jams for miles and sometimes there was aggression shown to GAA fans by the army," Hunter said. "There was an element of mistrust. Those days, we hope, are behind us."
Tina Hunter, a Dubliner who now lives in Tyrone, describes the prospect of new checks as "horrendous."
"At the minute having no real border is great as we can come and go as we please. Please God, I hope it stays that way," the 46-year-old said. "I dread to think of how hard it would be to move up and down the country if a border was in place again."