Boris Who? Kenyan Leader Struggles to Name 'The Bicycle Guy'
(Bloomberg) -- With Boris Johnson once again talked about as favorite to replace Theresa May as Britain's prime minister, it's instructive to see the impact he had in his last job, as foreign secretary. In Kenya, for instance, they're still talking about him. Sort of.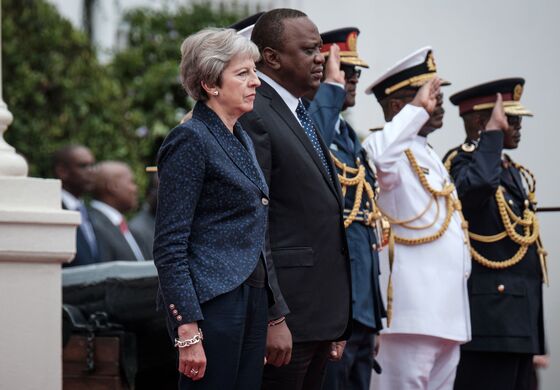 President Uhuru Kenyatta, standing next to May in Nairobi on Thursday, started talking about Johnson's visit to the country in 2017. "Last year, if you recall, the foreign secretary then, Boris, um..." He paused, and looked around for help. "Boris, Boris..." Finally, it came to him: "Johnson! The bicycle guy! That one!"
Of the diplomatic mistakes Kenyatta could have made, it's a good one. May's relationship with Johnson wasn't great even when they worked together. Now, casting shade at him, intentionally or not, isn't a bad way of getting into her good books.