Soup Kitchens and Soaring Deficits Hang Over Fraught Brazil Election
(Bloomberg) -- In Brazil's capital, a well-known rodizio -- an all-you-can-eat steakhouse -- offers a steep discount for choosing only one type of meat; at an upscale Italian eatery, you can now pay for lunch in installments; at a soup kitchen, shop owners join the homeless for a free meal.
Faced with fewer customers, restaurants are dropping their prices for the first time in 13 years.
"Brazilians have had to change their habits and go to cheaper restaurants," said Paulo Solmucci Junior, head of the country's bar and restaurant association. "Traditional, important restaurants have closed and many are at risk. We were optimistic this year. But the economy let us down."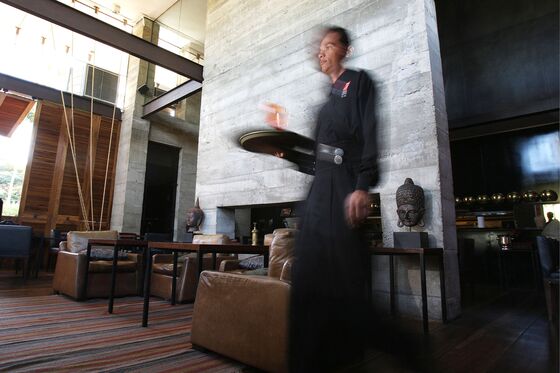 A recovery from the country's worst recession ever has run aground as investors and consumers are whipsawed by the prospect that either the far right or far left will win the election in October, the most unpredictable since the return to democracy in 1985. Yet cutting back on Sunday night family pizza may be only the beginning. Public finances are in shambles. Draconian belt-tightening is inevitable regardless of who wins the election, says Raul Velloso, an economic consultant and specialist in public finances.
"The next president will be under pressure and if he doesn't do the right thing, he'll fall," Velloso said in an interview. "All of them know that," he said about the candidates.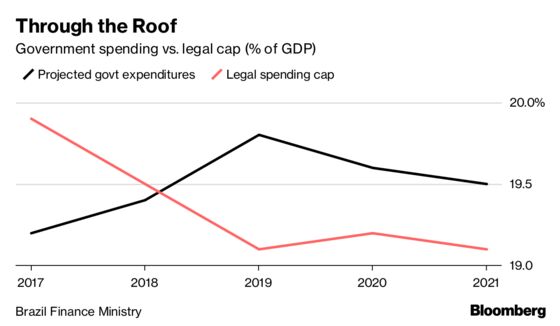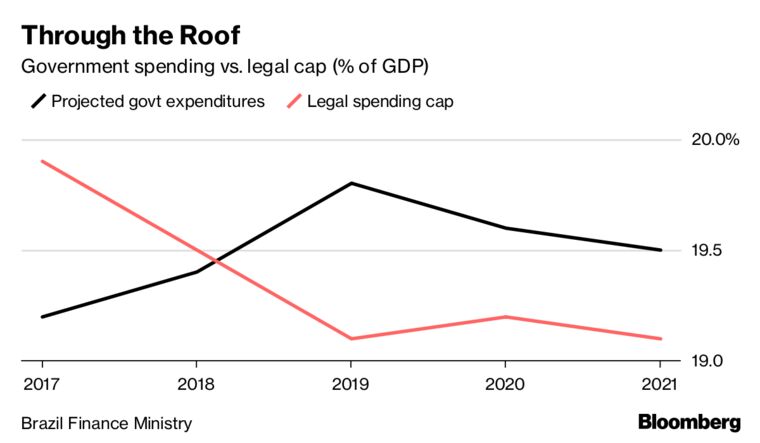 If nothing is done, the country's budget will burst next year (see chart above), breaking a constitutional spending freeze, according to finance ministry projections. At stake is the future of the second-largest economy in the Americas and the creditworthiness of $950 billion in federal government debt.
Like most countries, Brazil hasn't done a great job balancing its books, but the recent crisis has exposed perilous structural problems that lock it into ever more spending and larger deficits. With more than 90 percent of all budget items mandated by law, the government has almost no room to maneuver on spending. The 2019 budget proposal will be presented in coming days.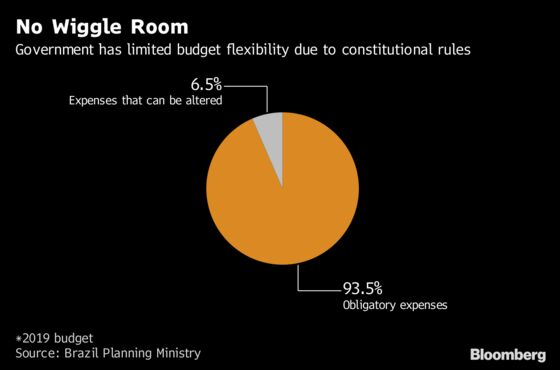 Among the austerity measures being contemplated are freezing minimum wage increases and cutting federal pension benefits that amount to 8.4 percent of gross domestic product. If the next administration doesn't tackle the issue within the first semester of 2019 it risks losing investor confidence from the start, former Treasury Secretary Carlos Kawall said.
"Markets are currently in a holding pattern but they can worsen, worsen a lot." said Kawall, chief economist at Banco Safra SA. "We can slip back into crisis -- high inflation, negative growth, recession."
Millions of Brazilians are already struggling to get by. Ticia Goes, 25, has degrees in bio-medicine and communications and spent three years studying in Chile. Now she works part-time in a coffee shop in Brasilia because the 1,100 reais ($285) per month she's been offered to work in a laboratory aren't enough to live on.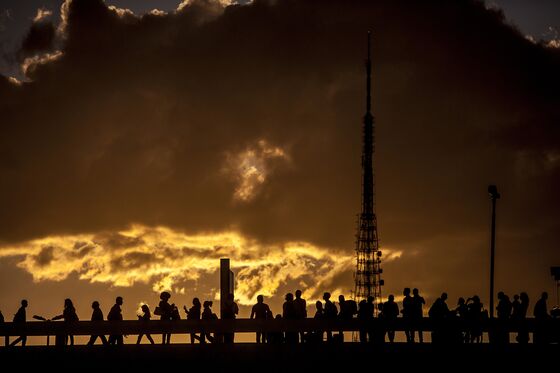 "We'll have to try to improve the economic and political scenario," said Goes. "I want to monitor candidates and choose well -- those who have good proposals."
While all of the leading candidates acknowledge the country's financial challenge, few offer realistic solutions, according to two finance ministry officials who have met with all of their economic advisers in closed-door meetings designed to facilitate the transition after the October elections.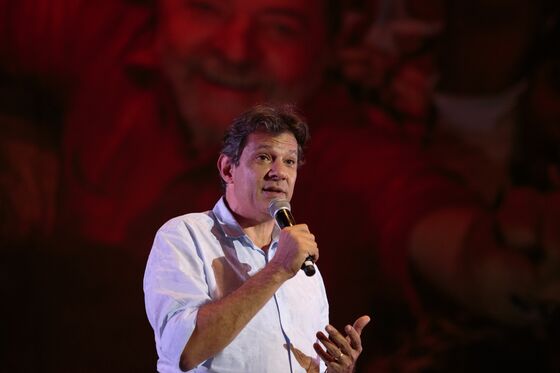 If a leftist such as Ciro Gomes or Fernando Haddad wins, the currency will weaken more than 10 percent in the following three months, according to almost three out of four clients surveyed by the Nomura Group. Nearly half would expect more than a 300 basis-point hike of the benchmark interest rate by the end of 2019.
Haddad's Workers' Party, which governed the country from 2003 to 2016, proposes reviving state-owned banks and offering more cheap loans, the type of policies that lead to high indebtedness and widening deficits. It also wants to introduce capital controls to reduce foreign currency fluctuations.
Indeed, many candidates are less than honest about the need for more belt-tightening, raising the risk that whoever wins may lack the mandate to push through unpopular fixes.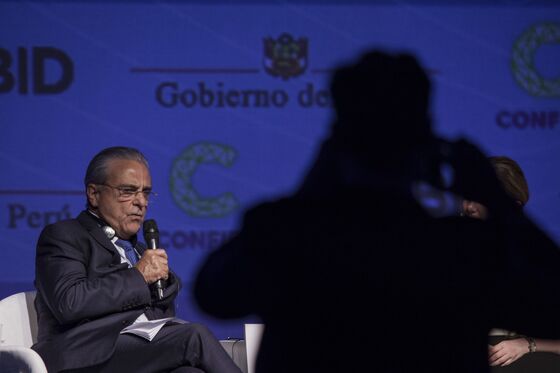 "Politicians think of their own survival and that means taking action that the population likes," said Robson Andrade, head of the National Industry Confederation, or CNI. "Nobody talks about the need for pension reform anymore, and that's worrying."
Dilma Rousseff changed tack to pursue austerity after her reelection as president in 2014. She was impeached two years later. Her successor, President Michel Temer, saw his market-friendly reforms stall after his own corruption scandal and growing opposition to a laissez-faire economic agenda.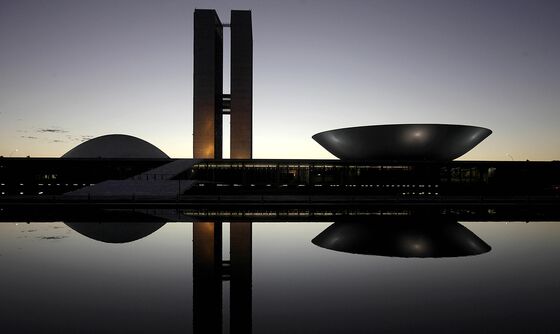 Yet even if Brazilians choose a frugal leader who manages to quickly tackle the state's excesses, the country won't return to the kind of growth it enjoyed at the height of the commodities boom nearly a decade ago. Taxes, red tape and lack of investment have pushed the economy's growth potential down to a mere 2 percent per year, according to Tony Volpon, a former Brazil central bank deputy governor who is now the chief economist at UBS Brasil CCTVM SA.
"It's not the same Brazil, and fixing the budget isn't enough," said Volpon. "Other reforms are necessary, but I doubt the next government will have that sort of political capital."