Macron Says He's the Main Opponent to Orban, Salvini in Europe
(Bloomberg) -- French President Emmanuel Macron said Hungary's Viktor Orban and Italy's Matteo Salvini, two of Europe's most prominent populist leaders, are right to see him as their "main opponent" on the continent.
"I won't retreat in front the nationalists and those preaching hatred. If they want to see me as their main opponent, they're right," Macron told reporters Wednesday on the side of a meeting with the business community, during his two-day state visit to Denmark. Macron held a "European consultation" rally in Copenhagen late Tuesday to promote his policies on Europe.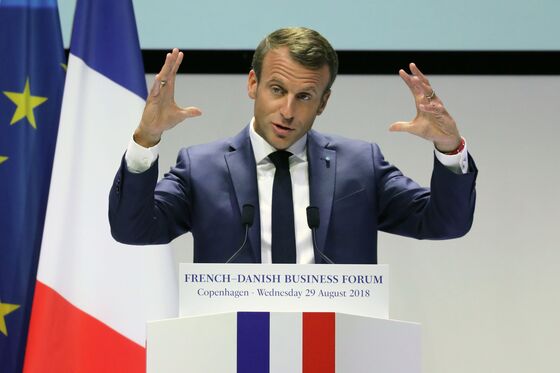 Salvini and Orban are meeting Wednesday in Milan, to discuss creating a united front of Europe's anti-immigrant political forces ahead of European Union parliamentary elections in May. Orban lashed out at Macron, accusing him of leading pro-migration forces and trying to tear the center-right European People's Party apart.