Trump White House Resumes Flag Tribute to McCain After Criticism
(Bloomberg) -- The White House returned its flag to half-staff Monday afternoon following a barrage of criticism of President Donald Trump for ending the tribute to deceased Senator John McCain just one day after he died.
"Despite our differences on policy and politics, I respect Senator John McCain's service to our country," Trump said in a statement issued shortly after the flag was lowered. He added that he had ordered flags in the U.S flown at half staff until McCain's burial, which will be Sunday at the U.S. Naval Academy in Annapolis, Maryland.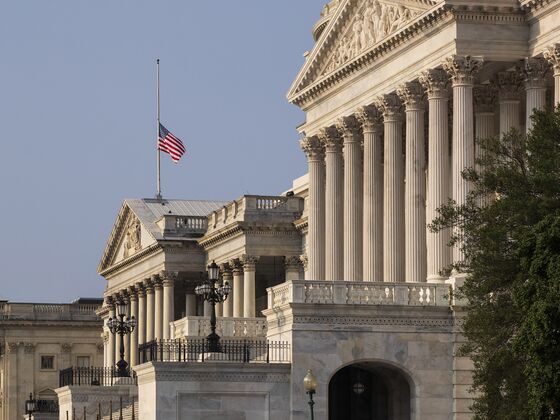 Trump refused to say a word about McCain during events at the White House on Monday, where flags flew at full-staff for much of the day in contrast to honors the late senator received elsewhere in Washington and across the country. The president ignored reporters' questions on McCain on four occasions and didn't look at a reporter who asked if McCain was a hero.
After the American Legion wrote a letter to the president imploring him to recognize McCain, Trump relented.
"Our hearts and prayers are going to the family of Senator John McCain," he said at a White House dinner with evangelical leaders in the evening. "We very much appreciate everything that Senator McCain has done for our country."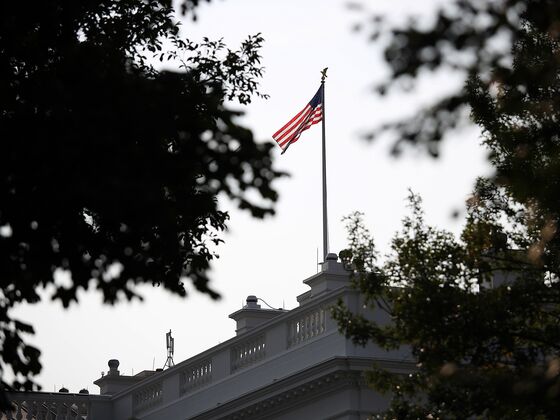 Flags at the White House were lowered on Saturday night after McCain's death and raised again Sunday, the bare minimum required by law. The flag atop the White House roof was lowered again at 3:30 p.m. Monday.
Trump said in his statement that Vice President Mike Pence would offer an address in honor of McCain at the Capitol on Friday and that the administration would be represented at McCain's funeral by White House Chief of Staff John Kelly, Defense Secretary James Mattis and National Security Adviser John Bolton.
After reports on Trump's apparent snub of McCain, American Legion national commander Denise Rohan wrote the president Monday urging him on behalf of the organization's "two million wartime veterans" to order flags lowered until McCain's burial to honor "an American hero." During the day, governors in at least nine states -- Alaska, Arizona, Connecticut, Iowa, Louisiana, Montana, New Hampshire, New York, Pennsylvania -- ordered flags flown at half-staff for the period.
One GOP congressional aide, speaking on condition of anonymity, said the person's office received many calls Monday morning from constituents angered that Trump hadn't ordered all flags lowered until McCain is buried.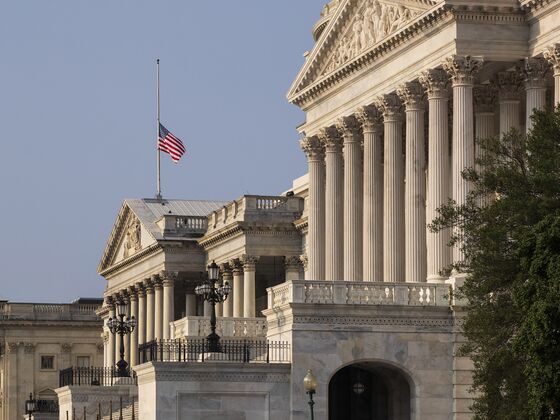 Presidents have often signed proclamations lowering flags to half-staff from the day a sitting senator dies through the day he or she is buried. Former President Barack Obama issued such an order for the late senators Daniel Inouye of Hawaii , Robert Byrd of West Virginia, Arlen Specter of Pennsylvania and Edward Kennedy of Massachusetts, among others.
Trump's apparent snub is a sign of his continued disdain for McCain, with whom he first picked a fight in the summer of 2015, declaring that the Navy veteran was "not a war hero" for spending five years being tortured in a Vietnamese prison and refusing advantages offered to him because his father was a prominent military leader. "I like people who weren't captured," Trump said three years ago.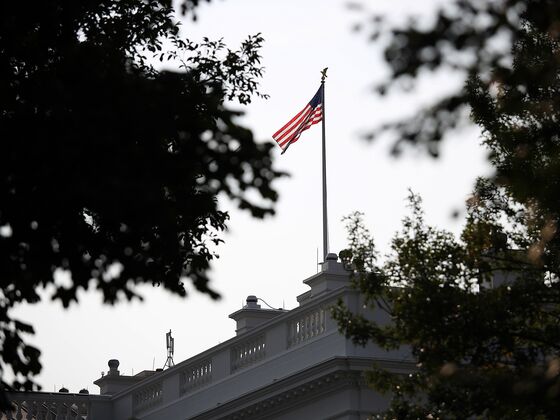 Since then, Trump had refused calls to change his tune and he and McCain have clashed on a range of policy issues. Trump has repeatedly groused in public about what turned out to be one of McCain's last votes in the Senate, blocking an Affordable Care Act repeal measure.
Trump's only public comment on the six-term Republican senator and former GOP presidential nominee had been a brief tweet hours after McCain's death Saturday sending condolences to his family. The Washington Post reported late Sunday that Trump rejected issuing a statement praising McCain's life and heroism.
Had Trump issued a statement honoring McCain, "the media would criticize it and say it is not consistent with the other things he said in the past and become a story about the president," former White House legislative affairs director Marc Short said Monday on CNN. "I think it's actually respectful of the president to give it space and distance and to allow the family its opportunity to celebrate John McCain's life."
McCain's office released a farewell statement from the late senator on Monday that appeared to rebuke Trump's leadership.
"We weaken our greatness when we confuse our patriotism with tribal rivalries that have sown resentment and hatred and violence in all the corners of the globe," McCain said in the statement. "We weaken it when we hide behind walls, rather than tear them down, when we doubt the power of our ideals, rather than trust them to be the great force for change they have always been."