France to Prepare Contingency Plans in Case of No-Deal Brexit
(Bloomberg) -- The French government will prepare contingency plans in case the European Union and the U.K. fail to agree on terms of their divorce, underlining rising concern that Britain may crash out of the bloc with no deal ready on time.
The government will present a draft bill in coming weeks to prepare measures such as facilitating the presence of British citizens already living in France and ensure "fluid" frontier controls after the U.K. exits the EU, French Prime Minister Edouard Philippe said Monday in a statement. The "contingency measures" would seek to mitigate "the difficulties linked to this unprecedented challenge," he said.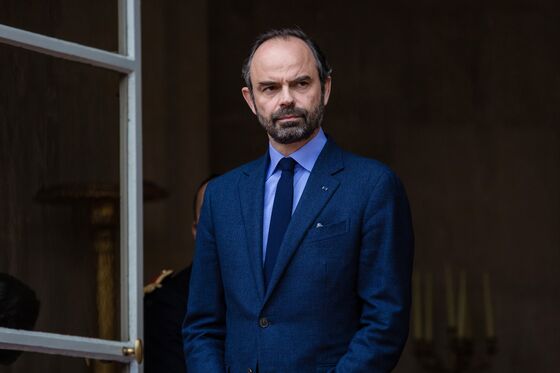 The U.K. is due to leave the EU on March 29 and both sides have said they are aiming for a deal in October. Negotiators need to leave enough time for the U.K. and European parliaments to debate and ratify the final terms of the divorce.
While France continues to work on basis of a positive outcome of Brexit talks, a deal would still require adjustments, Philippe also said. France and other European partners are preparing for such changes, he said.
President Emmanuel Macron said Monday he wants a Brexit agreement by the end of the year. He and German Chancellor Angela Merkel will meet in Paris at the beginning of September to discuss European matters and Brexit as an accord between the U.K. and the EU seems out of reach at this point, an official at the French leader's office said this month.
On Friday, World Trade Organization Director-General Roberto Azevedo warned that the U.K. risks trade disruption in the event of a no-deal Brexit because it is "very unlikely" to have agreed tariffs and quotas with the other WTO members in time.