Italy's Populists Turn to Trump and China
(Bloomberg) -- Italy's government is scouring the globe for investments as it seeks to flout European Union spending rules to implement its populist program.
Italian Finance Minister Giovanni Tria is on a mission to attract investors in China starting Aug. 27, while Prime Minister Giuseppe Conte won a pledge from Donald Trump that the U.S. will buy Italian government debt, according to newspaper Corriere della Sera. Even as economists doubted the viability of the American president's reported commitment, Italian 10-year bond yields rose about 4.5 basis points.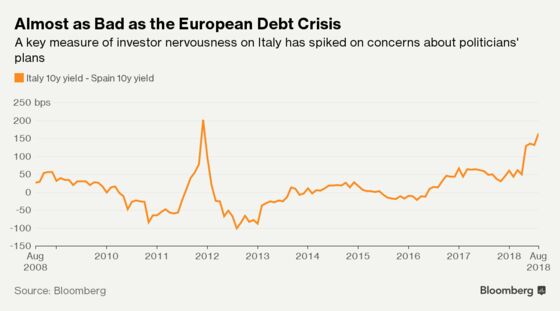 The Italian government's international outreach reflects the Five Star-League coalition's worsening relations with the EU as it prepares a budget that could break the bloc's rules. Government plans for a citizens' income, hefty tax cuts and a reduction in the retirement age could cost as much as 120 billion euros ($139 billion) in the first full year, according to calculations by Carlo Cottarelli, a former International Monetary Fund executive.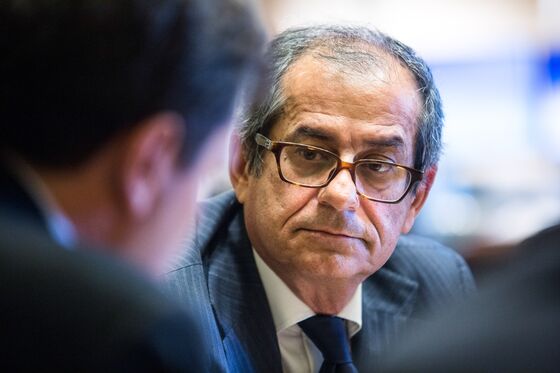 "Italian debt is simply too high. The Italian government has no problem financing the ongoing budget but they aren't really reducing the big pile of debt." Carsten Brzeski, chief economist at ING-Diba in Frankfurt, told Bloomberg Radio on Friday, also expressing skepticism about Trump's bond-purchase offer. "Honestly, I don't see him doing this and I don't see it really happening."
The coalition parties came to power earlier this year with a program that reveled in its challenges to the EU on multiple fronts. Still, Tria backtracked from initial suggestions that the government was anti-euro, issuing a commitment to the single currency amid investors concern that Italy could question its membership of the euro or even the EU.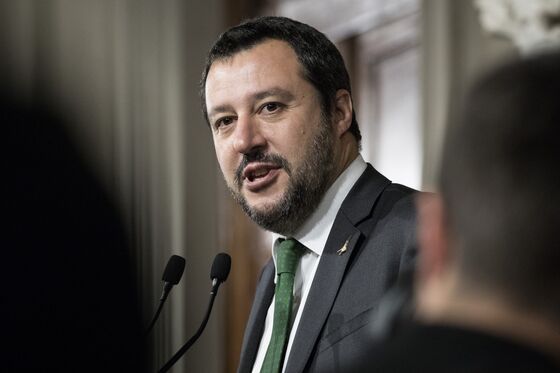 Italian Deputy Premier Matteo Salvini said this week that his government was seeking to increase investor appetite at home and abroad, even as the new administration has promised to review widespread privatizations following the Aug. 14 Genoa bridge collapse that killed 43 people.
Italy aims to be "the best country in the world to invest in," Salvini said Thursday in an interview on RTL radio when asked about data showing foreign bond investors leaving Italy. "Whatever speculators are preparing is a waste of time."
While Italy's deficit is forecast to be well within the EU's 3 percent deficit limit it would still fall afoul of EU rules if the deficit doesn't narrow at the pace agreed. Countries often miss these goals, but it is unusual for a government to admit in advance that it isn't going to try. As recently as May, the European Commission ruled that Italy, whose debt is the highest in the euro area after Greece, didn't comply with its reduction demands in 2016 or 2017.
Salvini stoked tensions with the EU earlier this month, hinting that the bloc's spending limits may have contributed to the bridge collapse, saying "if external constraints prevent us from spending to have safe roads and schools, then it really calls into question whether it makes sense to follow these rules."
Relations with Europe are also souring on other issues, with Deputy Premier Luigi Di Maio saying Thursday Italy would not pay its EU dues if member countries don't help share the burden of migrants arriving in ships across the Mediterranean. Salvini has refused to allow 177 migrants to leave Italian coastguard ship Ubaldo Diciotti, which is docked in the Sicilian port of Catania until the EU agrees to redistribute the passengers.
Government representatives from EU member states are meeting on Friday in Brussels to discuss a common approach to dealing with migrants crossing the Mediterranean Sea. In June, Salvini provoked a diplomatic incident by turning away a rescue ship with more than 600 people aboard, then swapped insults with French President Emmanuel Macron.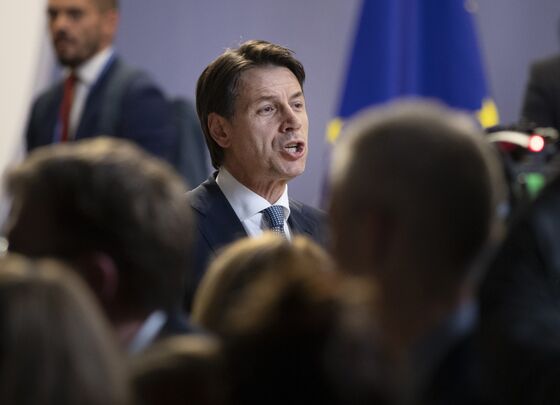 Trump's offer to buy Italian debt may be a way to show solidarity with Salvini's hard-line approach to migration, according to Brzeski. "This would be his way to say I would reward you for your good policies -- at least in his eyes -- on the refugee topic," Brzeski said. "So it would be a kind of a reward."
Conte is said to have told officials about Trump's offer after returning from his meeting at the White House about three weeks-ago, the newspaper said. Conte didn't give any details on the plan or say whether it's feasible, Corriere added.
"I laughed quite a lot, when I saw the report," said Jan von Gerich, chief strategist at Nordea Bank AB. "I am not aware of any portfolios that he has direct control over." Trump could probably use his clout to try to persuade domestic investors or public pension funds to buy "but that would most likely amount to something nominal rather than significant amounts."