Grim Picture of No-Deal Brexit Exposes Tory Divisions Once Again
(Bloomberg) -- The U.K.'s emergency planning for a no-deal Brexit again highlighted the split in the Theresa May's ruling Conservative Party as Chancellor of the Exchequer Philip Hammond warned of a potential 80 billion-pound ($103 billion) dent in the country's finances.
The intervention came hours after Brexit Secretary Dominic Raab had done his best to put a positive spin on the implications of leaving the European Union without an agreement.
Read more: Raab's 'No-Deal' Brexit Plans Likely Understate Economic Pain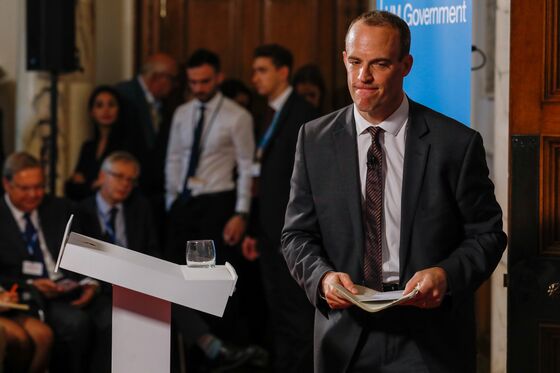 But the first set of government guides for businesses advising them on how to prepare for the possibility of talks with the EU collapsing painted a more negative picture, including the likelihood of higher post-Brexit credit card charges, slower service, more regulation, stockpiling drugs -- even less sperm.
The publication of the plans had been the subject of fevered political debate, with Brexit-backers urging the government to do so to show the EU it was unafraid of walking away from talks. Yet they became far less enthusiastic when it became clear the papers would include so many negative consequences of a no-deal Brexit, and accused May of trying to scare voters.
Given that context, the timing of Hammond's letter is unlikely to have been a coincidence -- though it only repeated the Treasury's earlier analysis that leaving the EU without a deal would have "large fiscal consequences."
"This is because any direct financial savings are outweighed by the indirect fiscal consequences of a smaller economy," Hammond wrote, adding that chemicals, food and drink, clothing, manufacturing, cars, and retail were likely to be the "most affected negatively in the long-run."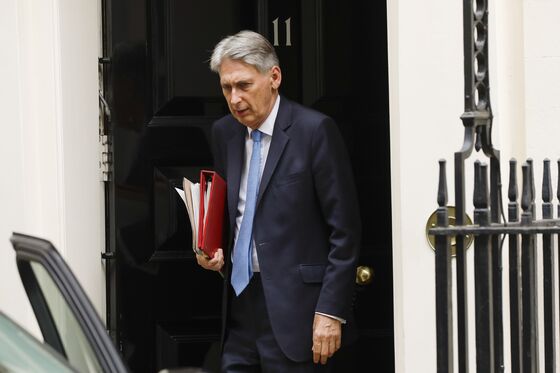 But David Lidington, May's de facto deputy, played down talk of a rift. The letter contained "nothing new" and Hammond is "absolutely committed" to the government's Brexit proposal laid out at May's Chequers countryside residence in July, he said.
"What is clear is that 'No Deal' is not a desirable objective," he said. "Our determination as a government, our expectation as a government is that we will get a negotiated agreement based on the Chequers package that will work for us and will work for our 27 EU partners."