Trump Rips Cohen Deal and Says 'Flipping' Should Be Outlawed
(Bloomberg) -- President Donald Trump blasted the plea deal taken by his former personal attorney Michael Cohen and suggested the practice of "flipping" low-level criminals by exchanging shorter sentences for testimony against others should end.
"For 30 or 40 years I've been watching flippers," Trump said in an interview aired on "Fox & Friends" Thursday morning. "Everything's wonderful then they get 10 years in jail and they flip on whoever the next highest one is or as high as you can go."
"It almost ought to be outlawed," Trump said. "It's not fair."
Trump also complained that Republicans are targeted too often by federal prosecutors in the interview, which was taped a day after both the Cohen plea deal and his former campaign chairman's conviction on tax- and bank-fraud charges.
Although Trump didn't name Republicans he thought were unfairly charged, two of the first House Republicans to back his 2016 campaign have been indicted this month. Representative Chris Collins of New York has been charged with insider trading and Representative Duncan Hunter of California was indicted this week on charges he and his wife used campaign funds to pay personal expenses.
The president took aim at Attorney General Jeff Sessions, a former Republican senator. "We have somebody who they seem to go after a lot of Republicans," Trump said of Sessions, adding that the inability of his attorney general to "control" his department was "a regrettable thing."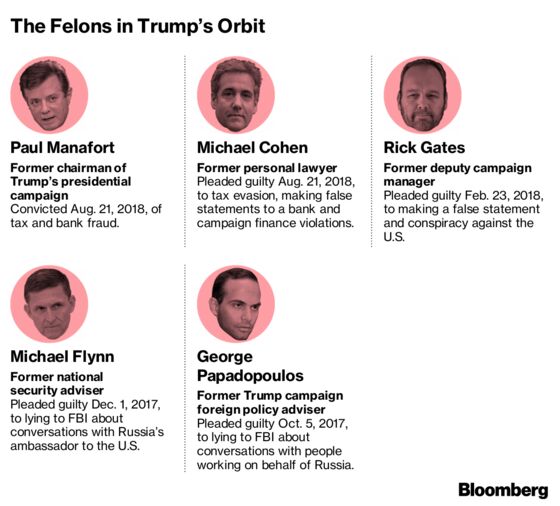 The president suggested in the interview that Cohen implicated him in the scheme to pay hush money to two women alleging affairs with Trump before the presidential election in the hope of receiving a lighter sentence. Cohen pleaded guilty Tuesday to bank fraud charges related to his taxicab business and personal finances in addition to campaign-finance violations.
Trump said the practice of rewarding defendants for providing information on other criminals encouraged them to "make up stories" and said he had seen the practice repeatedly throughout his career.
"Now they go from 10 years" in prison "to national hero," Trump said of those providing testimony. "They have a statue erected in their honor."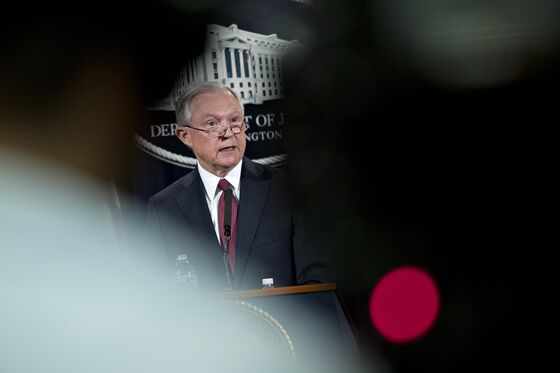 Trump insinuated that the Justice Department was treating him unfairly because "almost everybody that runs for office has campaign violations" but most don't garner an investigation like the one into his 2016 payment of hush money to two women who alleged to have had affairs with him.
"If you look at President Obama, he had a massive campaign violation, but he had a different attorney general, and they viewed it a lot differently," Trump said.
The Obama campaign was fined by the Federal Election Commission for improperly reporting some donations over $1,000 in the final days of the 2008 campaign.
The president said evidence of pro-Democratic bias could be found in the case of former congressional information technology staffer Imran Awan, who was fired for violating House security rules. Awan was sentenced to time served earlier this week after being convicted for lying on a home-equity loan application.
Trump repeated unproven conspiracy theories that Awan stole equipment and illegally transferred information and appeared to link him to an unrelated hack of Democratic National Committee servers during the 2016 election. Federal prosecutors have said in court interviews they didn't find evidence of such activity.
Trump also appeared to signal he would order the release of unspecified documents from top Justice Department officials.
"At the right time, I think I'm going to have to do the documents," Trump said. "I didn't want to, but I think I'm going to have to. There's such corruption."
He went on to repeat his unsubstantiated claim the Obama administration surveilled his campaign. The president has previously said he would weigh the release of communications involving deputy attorney general Bruce Ohr and former deputy FBI director Andrew McCabe. Trump has accused both of political bias, and conservative watchdog group Judicial Watch has sued in a bid to force the Justice Department to turn over their emails and text messages on the matter.