Criminal Convictions in Trump's Inner Circle
Trump's long-time fixer and personal lawyer Michael Cohen implicated the president in a crime at almost the same moment his former campaign chairman, Paul Manafort, became a convicted felon.

Besides constituting what might be the worst day of his tumultuous 17 months in office, the developments spur fresh questions about whether Trump himself eventually could be charged with a crime. It also raises the pressure on Democrats to pursue impeachment proceedings if they win control of the House in November's midterms.
Cohen pleaded guilty to illegal campaign-finance charges over hush money paid to a porn actress and a former Playboy model, all but naming Trump as having ordered him to do it. Manafort was convicted on eight counts of tax- and bank-fraud charges, boosting Special Counsel Robert Mueller's investigation.

Trump and his team again sought to distance themselves from both men. Yet when the history of his presidency is written, yesterday is certain to qualify as a pivotal moment.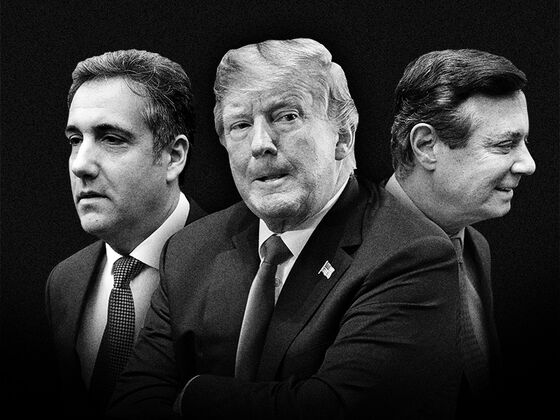 Pick your Brexit | More than two years since the U.K. voted to leave the European Union, negotiations with Brussels have hit a wall and voters are scratching their heads trying to understand what's happening. We've devised agame that allows you to play the role of prime minister. Could you do better than Theresa May? Outcomes vary from a general election to a second referendum, and if you make the the right choices, a deal!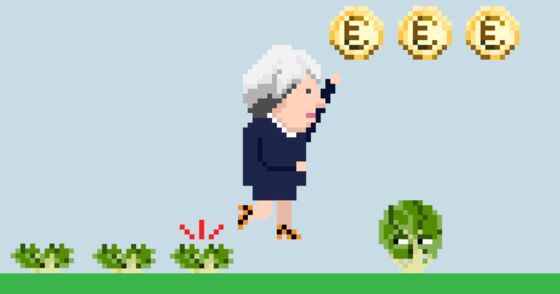 Lagging behind | Trump's boast that China's economy was no longer on pace to overtake America's could inflame concerns in Beijing that he's trying to stymie its rise. Speaking at a rally in West Virginia, the president also said trade talks between the two countries would take time, lowering hopes for a breakthrough as negotiations resume in Washington.

More meddling | Facebook caught a new swath of fake accounts aimed at manipulating global politics — this time from a country other than Russia. The social network removed 652 pages, groups and accounts originating in Iran that targeted the U.S., the U.K., the Middle East and Latin America. It also removed an undisclosed number of accounts linked to sources the U.S. identified as Russian military intelligence.

Deep freeze | Trump strode into his July summit with Russian President Vladimir Putin aiming to get relations with Moscow back on track. It hasn't worked out. Just five weeks later, ties between the U.S. and Russia are at perhaps the lowest point of his presidency, Margaret Talev writes, sunk by new allegations of Kremlin-linked efforts to disrupt the American political system.
Invasion silence | Czech President Milos Zeman refused to mark yesterday's 50th anniversary of the Soviet-led invasion of then Czechoslovakia, triggering outcry over his close ties with Putin. Zeman's silence underscores an intensifying struggle between political forces trying to uphold the democratic values of the EU and populist leaders who want to unravel a liberal framework decades in the making.
The U.S. and Mexico are inching toward consensus on how to forge a new North American Free Trade Agreement, with Politico reporting that Trump could announce a handshake deal as soon as tomorrow.
And finally ... With the Manafort and Cohen bombshells piling pressure on Trump, the U.S. president might wish he was the leader of France, where the constitution affords sitting presidents airtight protection from being interrogated or prosecuted. It's helped Emmanuel Macron, who dared his critics to "come get him" when he left on holiday last month after it emerged he didn't fire his bodyguard or report him to police when the aide was filmed manhandling protesters at a rally. As Macron prepares to get back to work, nobody's on his tail.