Trump Denies Cohen's Claims as Scrutiny of Campaign Intensifies
(Bloomberg) -- President Donald Trump denied using campaign funds as hush money for women who alleged past affairs with him, a day after federal prosecutors claimed some campaign officials were aware of the payments.
Trump told Fox News on Wednesday that he only learned of the payments "later on." His statement contradicts a guilty plea Tuesday by Michael Cohen -- his longtime personal attorney and fixer -- who said Trump directed him to make the payments and that they violated campaign finance laws.
Cohen's attorney, Lanny Davis, said he thinks prosecutors have their own evidence Trump campaign officials knew Trump directed and coordinated the payments to two women in order to influence the 2016 election.
"They have plenty of evidence" independent of Cohen's statements indicating that multiple people in the Trump campaign knew of the payments, Davis said Wednesday in an interview. "They wanted Michael to plead guilty to it."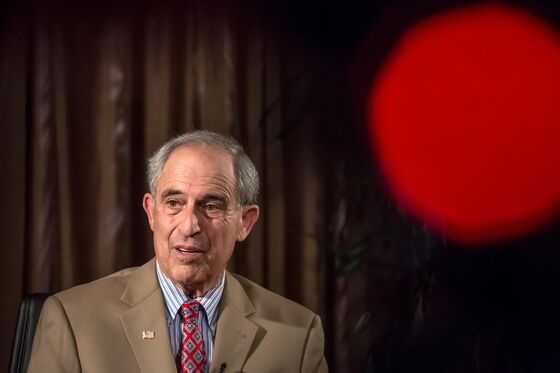 Davis pointed to prosecutors' language in the charging document against Cohen that said one or more people in the campaign knew of the payments, although it didn't identify them. This suggests that federal prosecutors may have an ongoing investigation into the Trump campaign. In court on Tuesday, Cohen said that Trump directed the payments.
"In fact, my first question when I heard about it was did they come out of the campaign, because that could be a little dicey," Trump said in the interview with Fox. "And they didn't come out of the campaign, and that's big."
After initially denying knowledge of the hush money, Trump was heard on a 2016 recording made by Cohen that appears to show Trump was informed of at least one of the payments.
Trump's lawyer, Rudy Giuliani, said Wednesday that the president doesn't remember when he first learned about the payments to Stormy Daniels, a former porn actress, but is "quite certain" that it was not during the campaign. Giuliani added that Cohen himself, in recorded conversations with journalists, said that Trump found out in February or March of last year.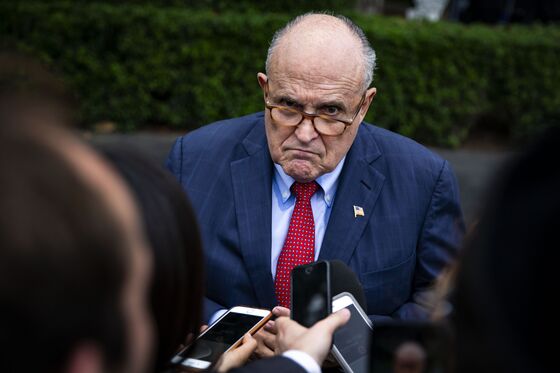 White House Press Secretary Sarah Sanders repeatedly sidestepped questions at a briefing with reporters on what the president knew and when, instead referring questions to Trump's personal lawyers.
"As the president has stated on numerous occasions, he did nothing wrong. There are no charges against him in this," Sanders said.
Asked if Trump lied to the American people when he said he didn't know anything about hush money payments to women, Sanders said that was a "ridiculous accusation."
Davis also said that Cohen has information that would be of interest to Special Counsel Robert Mueller in his investigation into Russian meddling in the 2016 election and whether there was collusion with Trump or members of his campaign. Cohen observed something that indicated Trump might have had advance knowledge of Russia's hacking, Cohen said, declining to provide details.
Cohen pleaded guilty Tuesday to illegal campaign finance charges over hush money paid to Daniels and a former Playboy model -- all but naming Trump as "the candidate" who ordered him to do it. Trump derided Cohen in a tweet early Wednesday and said he didn't think the two alleged campaign finance violations were crimes at all.
Don McGahn, who served as Trump's campaign finance lawyer and is now White House counsel, was never consulted by Trump or any campaign officials about the legality of hush money payments made days before the election, a person close to McGahn said.
The prosecutors could use the failure to consult McGahn as evidence Trump knew the payments were illegal and was trying to hide them. Trump's lawyers could counter that it shows Trump didn't believe the payments amounted to a campaign contribution.
The U.S. attorney's office in Manhattan said in a statement after Cohen entered his guilty plea that prosecutors will pursue campaign finance violations, signaling other potential targets. The document charging Cohen says he "coordinated with one or more members of the campaign."
A spokeswoman for the U.S. attorney's office declined to respond to the comments by Davis, Cohen's lawyer. The Trump campaign didn't immediately respond to a request for comment.
Davis said in a Bloomberg TV interview earlier Wednesday that there is "most certainly enough evidence now" for Congress to open an investigation into whether Trump directed Cohen to commit a crime.
"That would be the first time in American history that we have evidence of a crime of a president in office, with somebody pleading guilty to a crime and saying that he was directed to commit that crime by a president," Davis said.
Davis said that his client is "willing to cooperate with anyone who asks him questions," adding that he is "100 percent going to tell the truth."
After first denying knowledge of a payment to Daniels, whose real name is Stephanie Clifford, Trump admitted in May to reimbursing Cohen for the $130,000 payment made on the eve of the election although he maintained the transaction had nothing to do with the campaign and didn't involve campaign funds. Trump was also heard on a 2016 recording made by Cohen that appears to show Trump was informed of the payments.
In a barrage of tweets on Wednesday, Trump at first seemed to shrug off Cohen's guilty plea with a quip, saying, "If anyone is looking for a good lawyer, I would strongly suggest that you don't retain the services of Michael Cohen!"

Later, though, Trump wrote, "Michael Cohen plead guilty to two counts of campaign finance violations that are not a crime. President Obama had a big campaign finance violation and it was easily settled!"
In 2010, the Federal Election Commission fined Barack Obama's 2008 campaign $375,000 for various violations, including accepting $1.4 million in contributions over the legal limit for individual donors. But it found no indication that the candidate was aware of the infractions.
Trump suffered through perhaps the worst day of his presidency Tuesday as Cohen implicated him in a crime at almost the same time his former campaign chairman, Paul Manafort, became a convicted felon.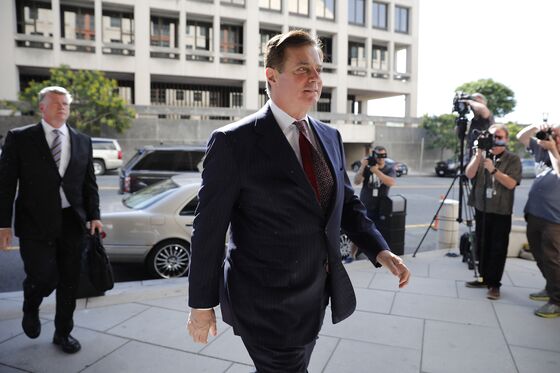 "It's a big day, it's a bad day," said John Dean, former White House counsel for Richard Nixon, on the implications of Cohen's plea on Trump and his presidency. "I think we've established today that we have a criminal president, and that is historic."
Moments after the charges in Cohen's plea were read aloud in a Manhattan courtroom, Manafort was convicted on eight counts of tax and bank fraud charges, boosting Mueller's investigation.
Trump tweeted Wednesday that Manafort, unlike Cohen, "refused to 'break' -- make up stories in order to get a 'deal."' The president added that "a large number of counts, ten, could not even be decided in the Paul Manafort case."