Pompeo Urges Taliban to Honor Cease-Fire: 'It's Time for Peace'
(Bloomberg) -- The Trump administration urged the Taliban to participate in a cease-fire offered by Afghan President Ashraf Ghani, saying it was time to end America's longest war.
A cessation of fighting over the holy Islamic festival of Eid Ul-Adha would be the second such pause in recent months. The Taliban has reasserted itself this month with a wave of deadly attacks that have killed hundreds, providing it with additional leverage ahead of nascent peace talks.
"We remain ready to support, facilitate, and participate in direct negotiations between the Afghan government and the Taliban," Secretary of State Michael Pompeo said in a statement Sunday. "There are no obstacles to talks. It is time for peace."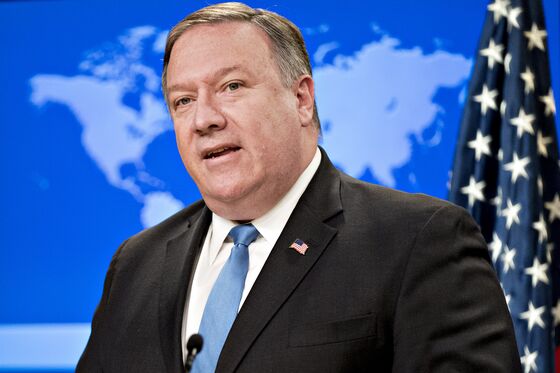 The 17-year conflict has largely ground to a violent stalemate with U.S. and Afghan forces unable to bring about a conclusive military victory. While U.S. President Donald Trump has authorized an increase in air strikes and American troops stationed in Afghanistan, his administration is also seeking to negotiate an accord with the Taliban.
The Taliban, which controls or contests half of Afghanistan, wants direct talks with the U.S. because it views Ghani's government as illegitimate. The group controls more territory than at any time since it was toppled in 2001 by the U.S. invasion.
A U.S. delegation led by the country's top South Asia diplomat, Alice Wells, held talks on Afghan peace and confidence-building measures with the group in Doha last month. he insurgents also met recently with senior Uzbekistan officials last week to discuss Afghan peace and energy needs.
The cessation in fighting will happen from Monday for three months if the insurgent group reciprocates, Ghani tweeted on Sunday. The Taliban didn't immediately react and its spokesman, Zabihullah Mujahed, didn't respond to calls seeking comment. The last cease-fire took place for three days in June to unprecedented scenes of Taliban militants hugging Afghan security forces across some cities.